4 May 2022 - Landsbankinn
Please be on the lookout for smishing attempts that ask the recipient to update their security information using a link included in the message. Opening the link leads to a fake login page.
We never send emails or texts that contain links to our online banking login page.
If you have already opened this link and logged on to the fake website, criminals have gained access to your username and password. In this case, it is vital that you log in with conventional means, through the app or online banking via the Bank's website and change your password at once.
Please also contact us by calling +354 410 4000, emailing landsbankinn@landsbankinn.is or through the web chat here on landsbankinn.is.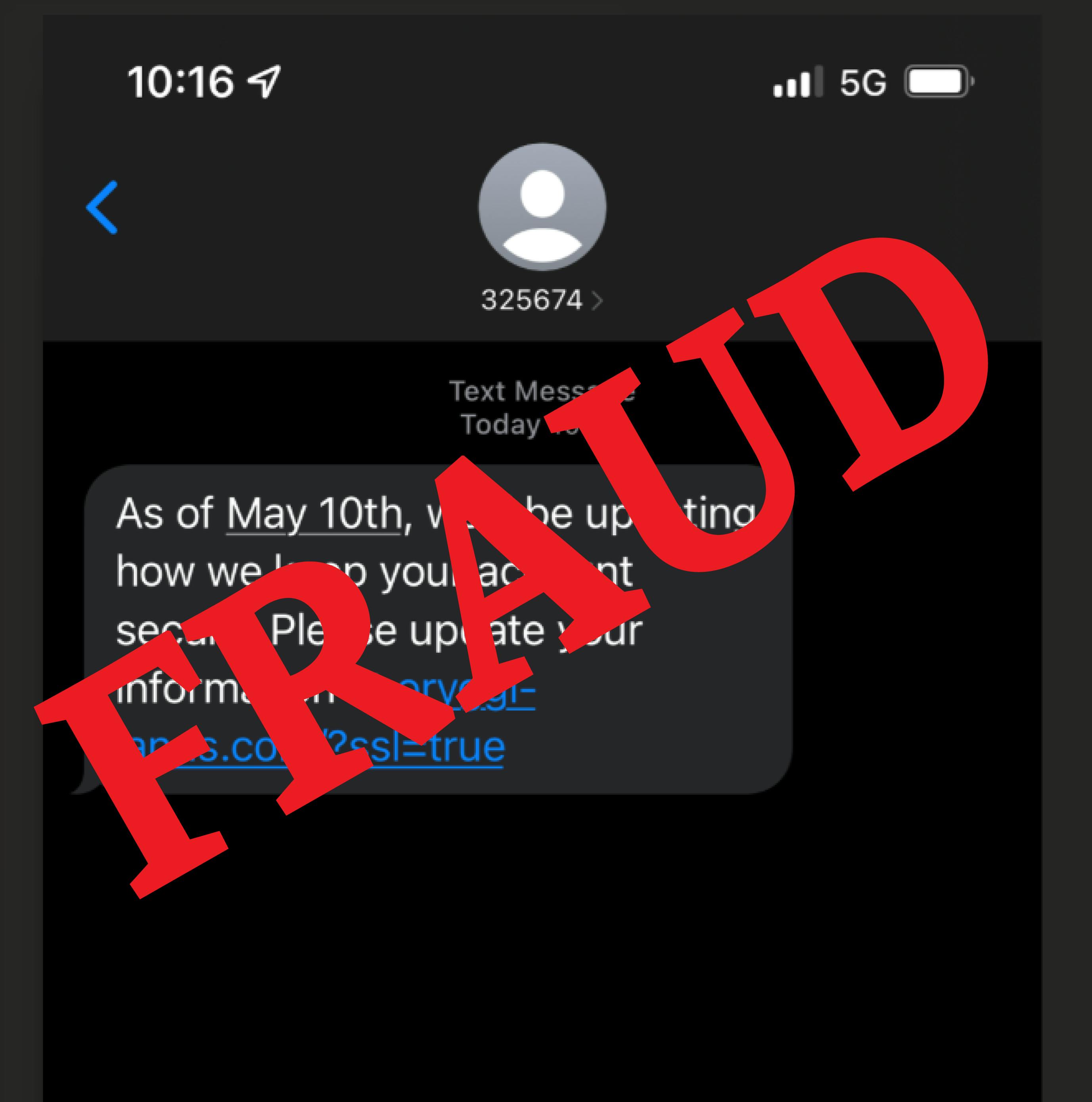 You may also be interested in
Results of anti-money laundering and terrorist financing review
Today, 5 December 2023, the Financial Supervisory Authority of the Central Bank of Iceland (FSA) published a transparency notification that is the result of a review carried out in April 2022 on Landsbankinn's anti-money laundering and terrorist financing measures. Certain remarks were made as regards the Bank's defences but the FSA did not see reason to fine or otherwise penalise the Bank.
Successful Financial Forum in Polish
Landsbankinn hosts a series of information sharing sessions titled Financial Forums and yesterday, 29 November 2023, we hosted our first such session in Polish for our Polish-speaking customers. The event was a success, was well attended and participants were active and engaged, jumping in with questions about mortgages, different credit cards and supplementary pension savings.
Public offer - Ísfélag hf.
Ísfélag, the oldest operating limited-liability company in Iceland, has published a prospectus for the public offer and intended listing of its shares on the Nasdaq Iceland Main Market. The company is a leaded in fishing and processing of quality pelagic and demersal products. Listing of Ísfélag's shares on the Main Market affords interested investors the opportunity to participate in the company's growth and support further advancement.
What do you want to know about finance and banking in Iceland?
Landsbankinn invites to an open information session about savings, pension, mortgages and cybersecurity on Wednesday, 29 November 2023 at 18:00-19:00. The event will be held in the facilities of Íþróttafélagið Leiknir in Breiðholt, Austurberg 1, 111 Reykjavík. The session will be hosted in Polish.
No interest or indexation accrues to Grindavík housing mortgages for three months
In response to the uncertainty and natural disaster that has befallen Grindavík, Landsbankinn, Arion Bank and Íslandsbanki, working with the Icelandic Financial Services Association (SFF), have concluded an agreement to cancel interest and indexation on housing mortgages held by inhabitants of Grindavík for a period of three months. An agreement to this effect was announced yesterday evening, 22 November.