The three events hosted in Landsbankinn's new headquarters at Reykjastræti last week in collaboration with DesignMarch were well attended. 
The events were successful and guests were interested in both the topics and the new building. Landsbankinn thanks guests for their attention and DesignMarch for the teamwork.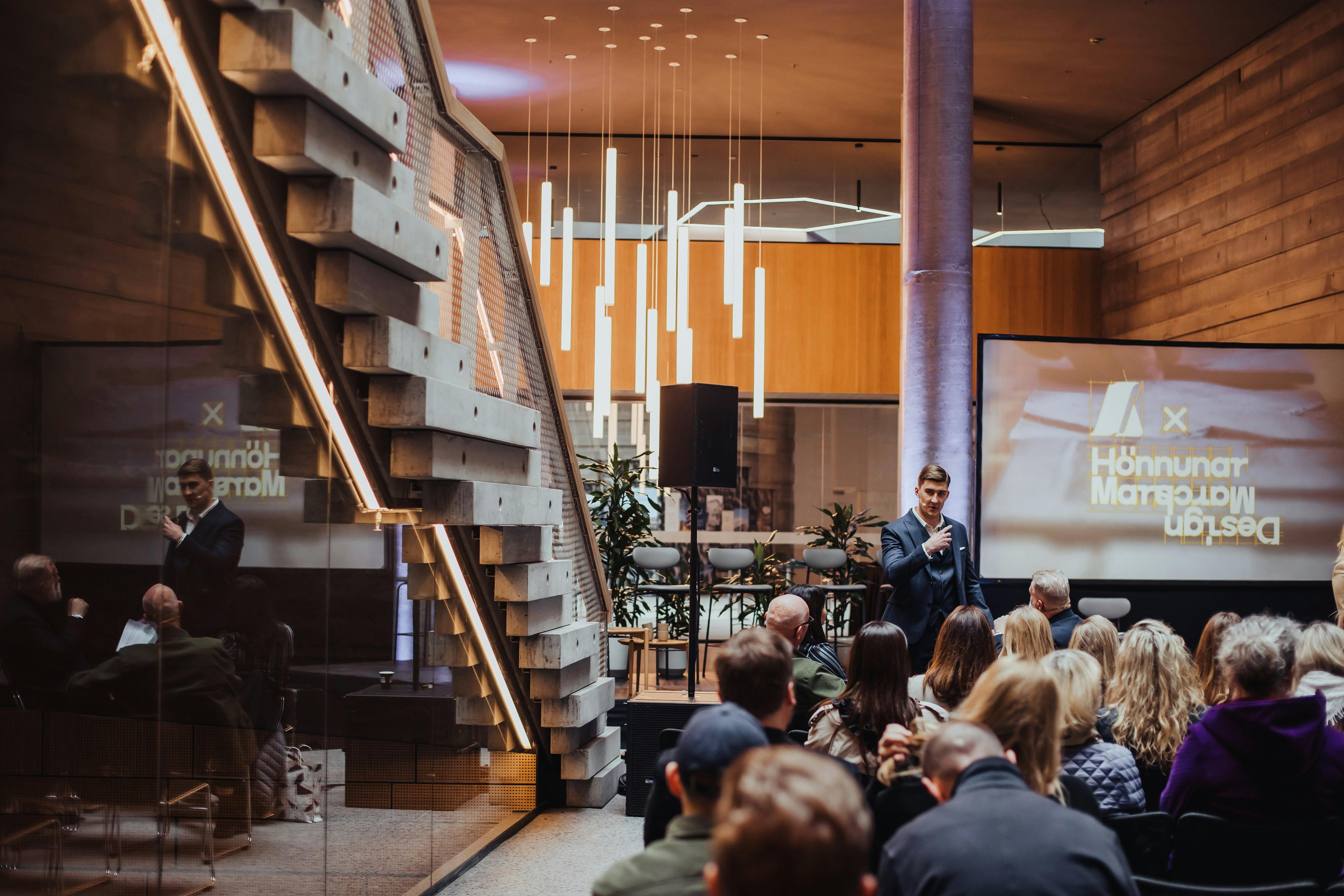 On Thursday, the seminar Investing in Design took place in the open central space of the building. The seminar consisted of brief presentations and a panel on funding of design, the importance of investing in design and the opportunities involved. Speakers were Anders Färdig, CEO at Design House Stockholm, Helga Árnadóttir, CEO of Tulipop, Helga Valfells, Crowberry Capital, Ragna Margrét Guðmundsdóttir, Pikkoló, and Sigurður Thorsteinsson, lead designer at Design Group Italia. Snorri Másson, broadcast journalist, moderated the event.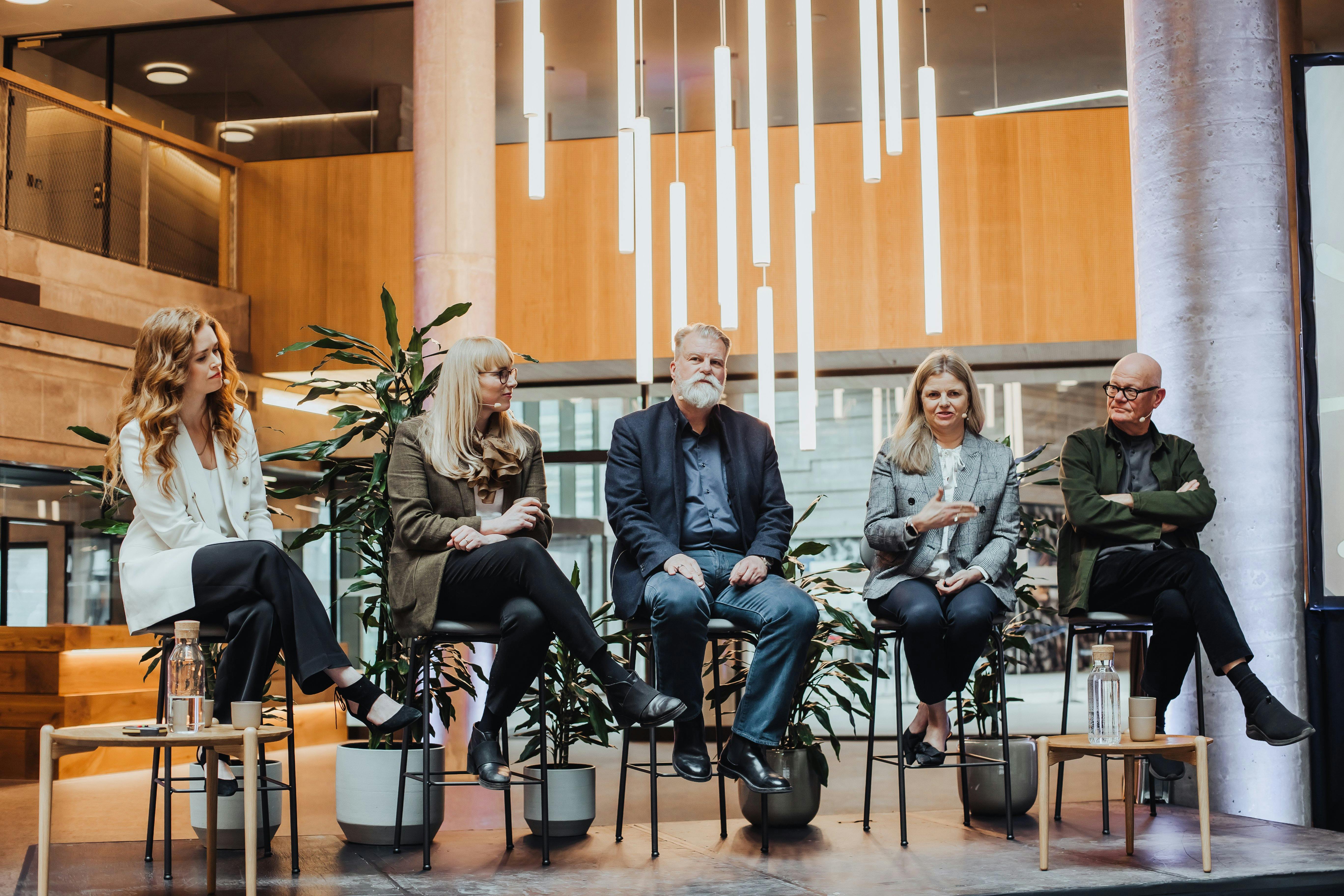 On Friday, a talk entitled Building for the Future - Design and ideology of Landsbankinn's new headquarters was given at Reykjastræti.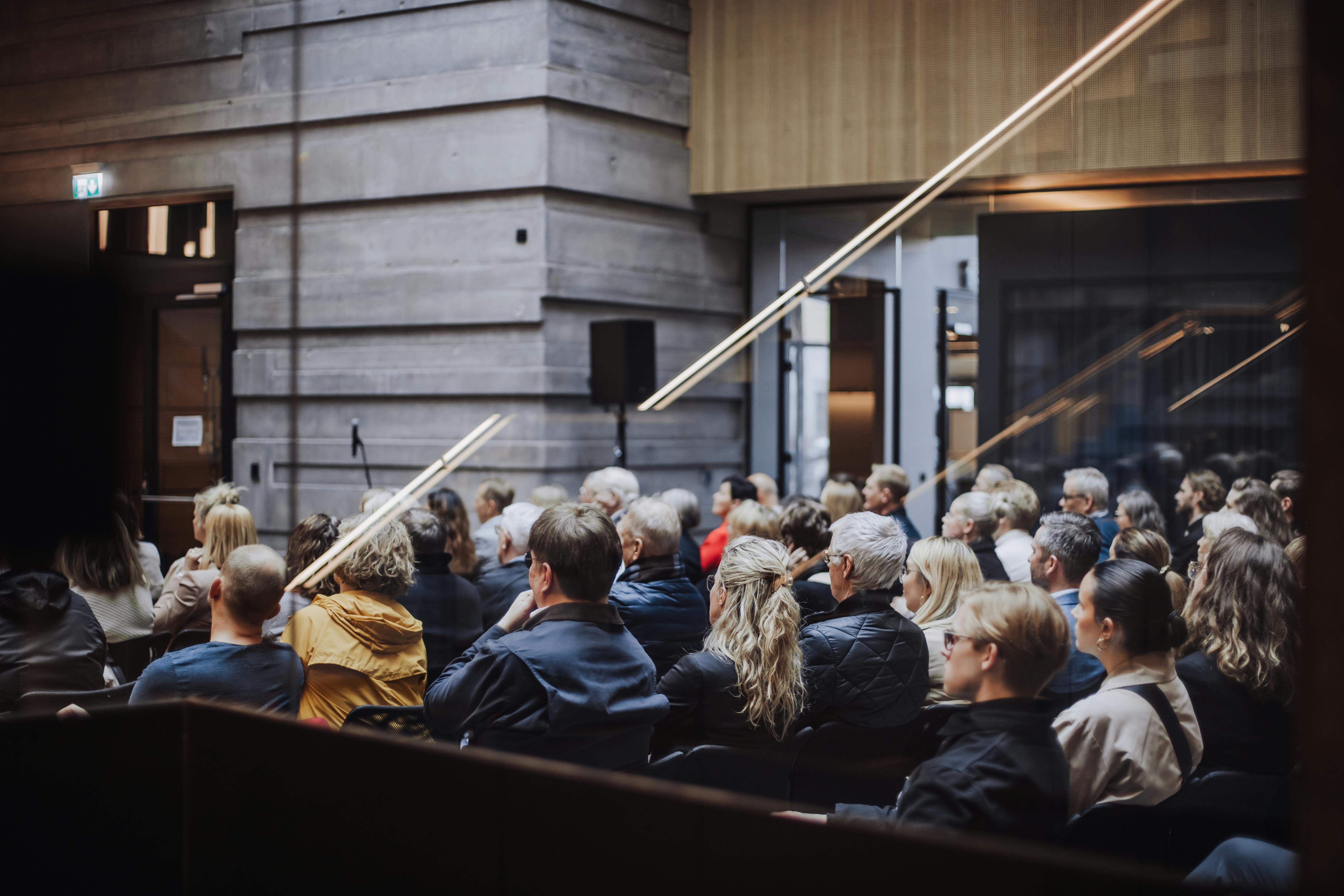 Speakers Halldóra Vífilsdóttir, Managing Director of Nordic and Project Manager of Landsbankinn's new headquarters, Helgi Mar Hallgrímsson, Architect with Nordic, and Jonas Toft Lehman, Architect and Associate Partner at C.F. Møller, presented the ambitious goals for a modern workplace, sustainability, light, flow and role in the local environment that guided the entire design and construction process.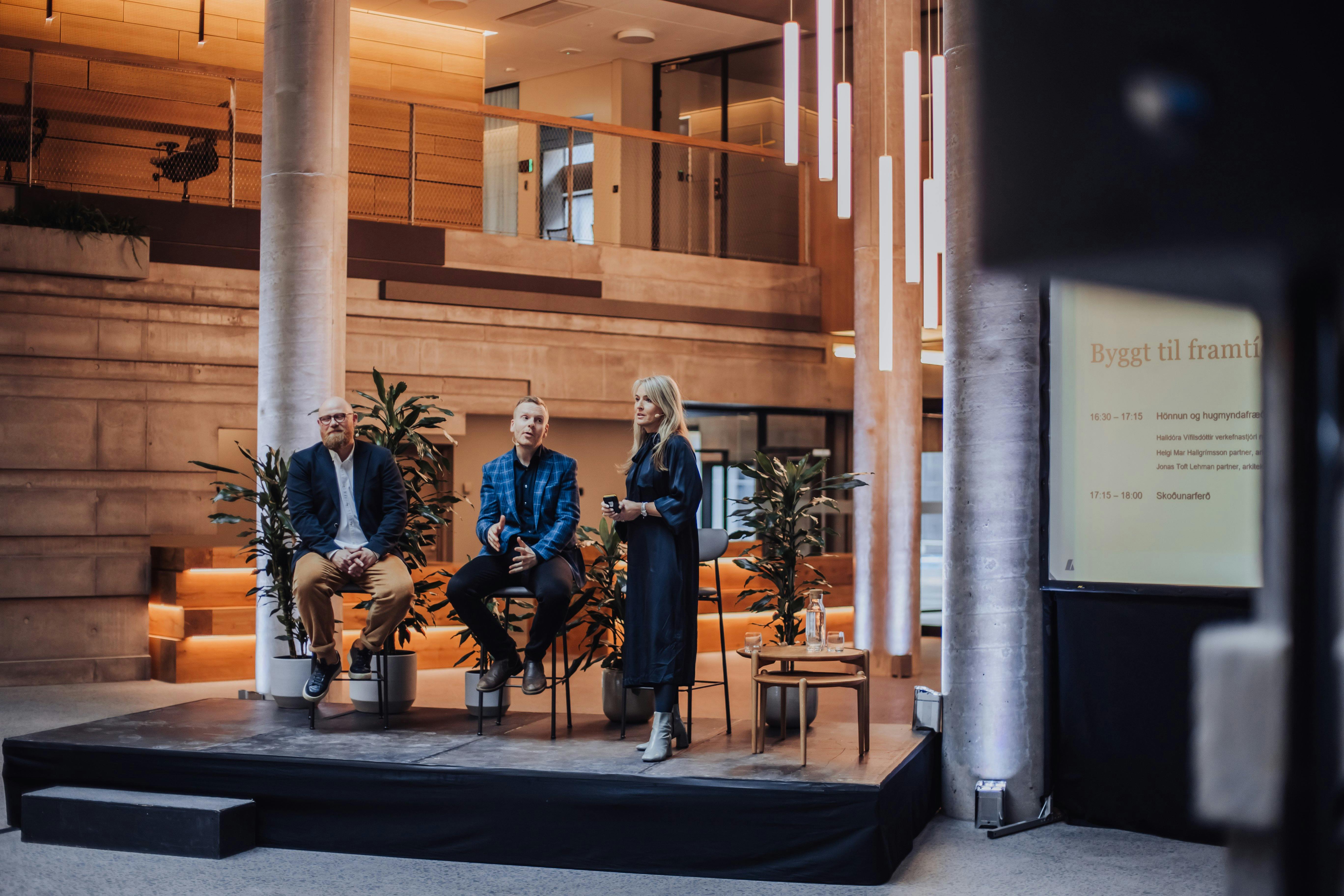 On Saturday, Halldóra welcomed four groups of visitors to tour the new building. During the tour, Halldóra explained the ideology behind the design and the function of the project-based work environment.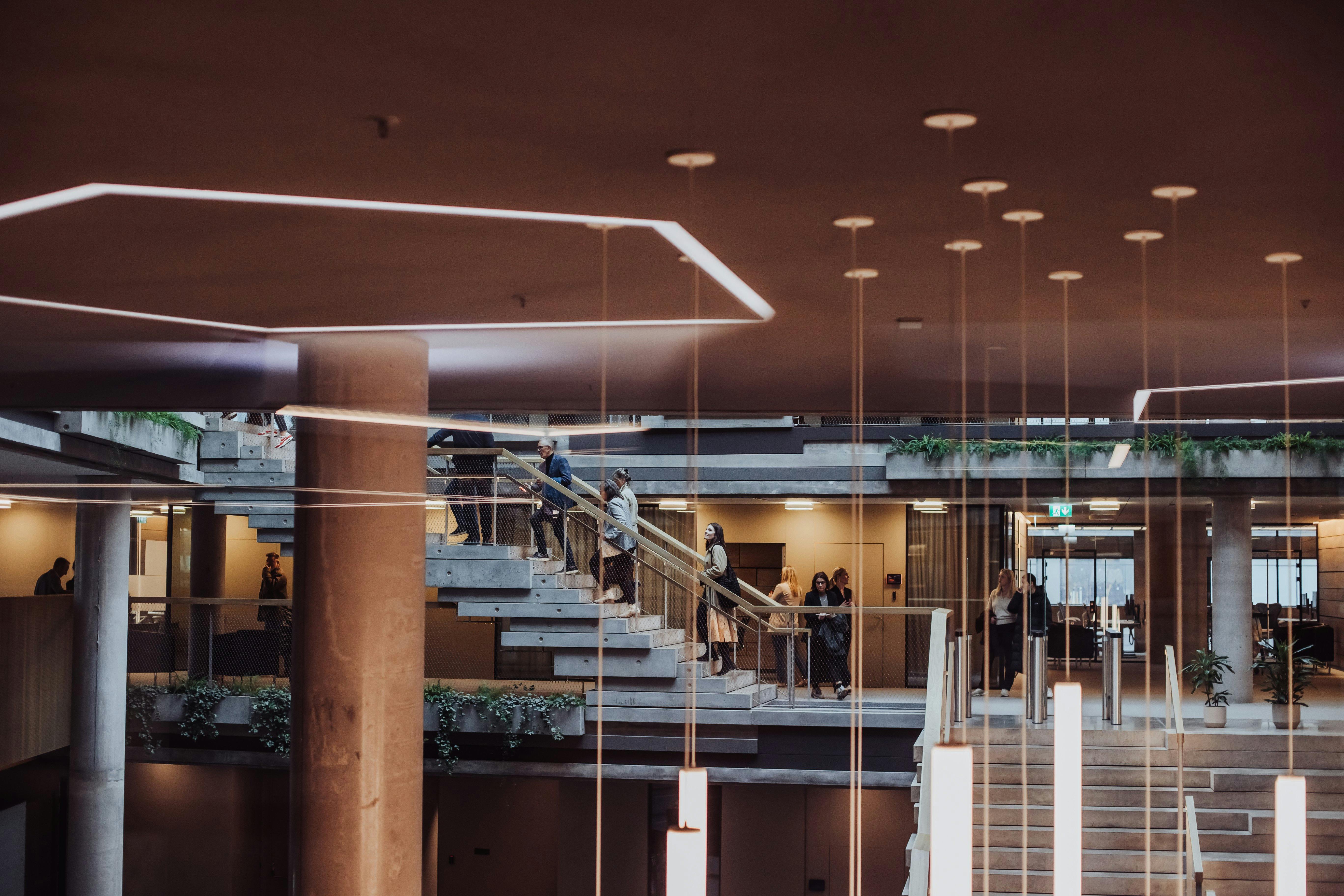 You may also be interested in
New version of Landsbankinn's General Terms and Conditions
We have published a new version of the Bank's General Terms and Conditions. The Terms apply to business transaction between Landsbankinn and its customers, both private and corporate. In addition to the Terms, contract provisions, other terms and rules may apply to specific products or services provided by the Bank.
Financial forum for young adults
Landsbankinn invites young adults who are taking their first steps in the job market to attend a seminar in the Bank's new headquarters at Reykjastræti. 
Landsbankinn maintains low impact rating in Sustainalytics' ESG risk rating
Landsbankinn has received an updated ESG risk rating from Sustainalytics, maintaining its negligible risk position with a rating of 8.5 on a scale to 100. This means that Sustainalytics considers the Bank at negligible risk of experiencing material financial impacts from environmental, social and governance factors (ESG).
Simple to share access to finances in the app
You can now use Landsbankinn's app to grant others view access to your finances or authority to carry out various transactions on your behalf. Cancelling access authorisations is also easy.
Payment card bills now issued by Rapyd Europe, not Valitor
Because of the merger of payment card companies Valitor and Rapyd Europe, VISA card bills will from here on be issued by Rapyd Europe and not Valitor as before. The merger has no other impact on customers. For further information on the merger, visit the website of Rapyd (previously Valitor)
Landsbankinn changes interest rates
In light of the recent interest rate decision of the Central Bank of Iceland, the following changes will be made to Landsbankinn's interest rate tariff. Interest rate changes also have regard for market rates and other financing terms of Landsbankinn. The main changes are as follows:
Successful Financial Forum with university students
The first meeting in Landsbankinn's Financial Forum series was held in Stúdentakjallarinn at the University of Iceland on Wednesday, in collaboration with the University's Student Council. This first Financial Forum focused on the finances of young people, the real estate market and first-time buyers.
Landsbankinn nominated for best website
Landsbankinn's website has been nominated for the Icelandic Web Awards in the large company category. The awards are hosted annually by the Icelandic Web Industry Association (SVEF), an organisation of professionals in the field.