4 May 2022 - Landsbankinn
Please be on the lookout for smishing attempts that ask the recipient to update their security information using a link included in the message. Opening the link leads to a fake login page.
We never send emails or texts that contain links to our online banking login page.
If you have already opened this link and logged on to the fake website, criminals have gained access to your username and password. In this case, it is vital that you log in with conventional means, through the app or online banking via the Bank's website and change your password at once.
Please also contact us by calling +354 410 4000, emailing landsbankinn@landsbankinn.is or through the web chat here on landsbankinn.is.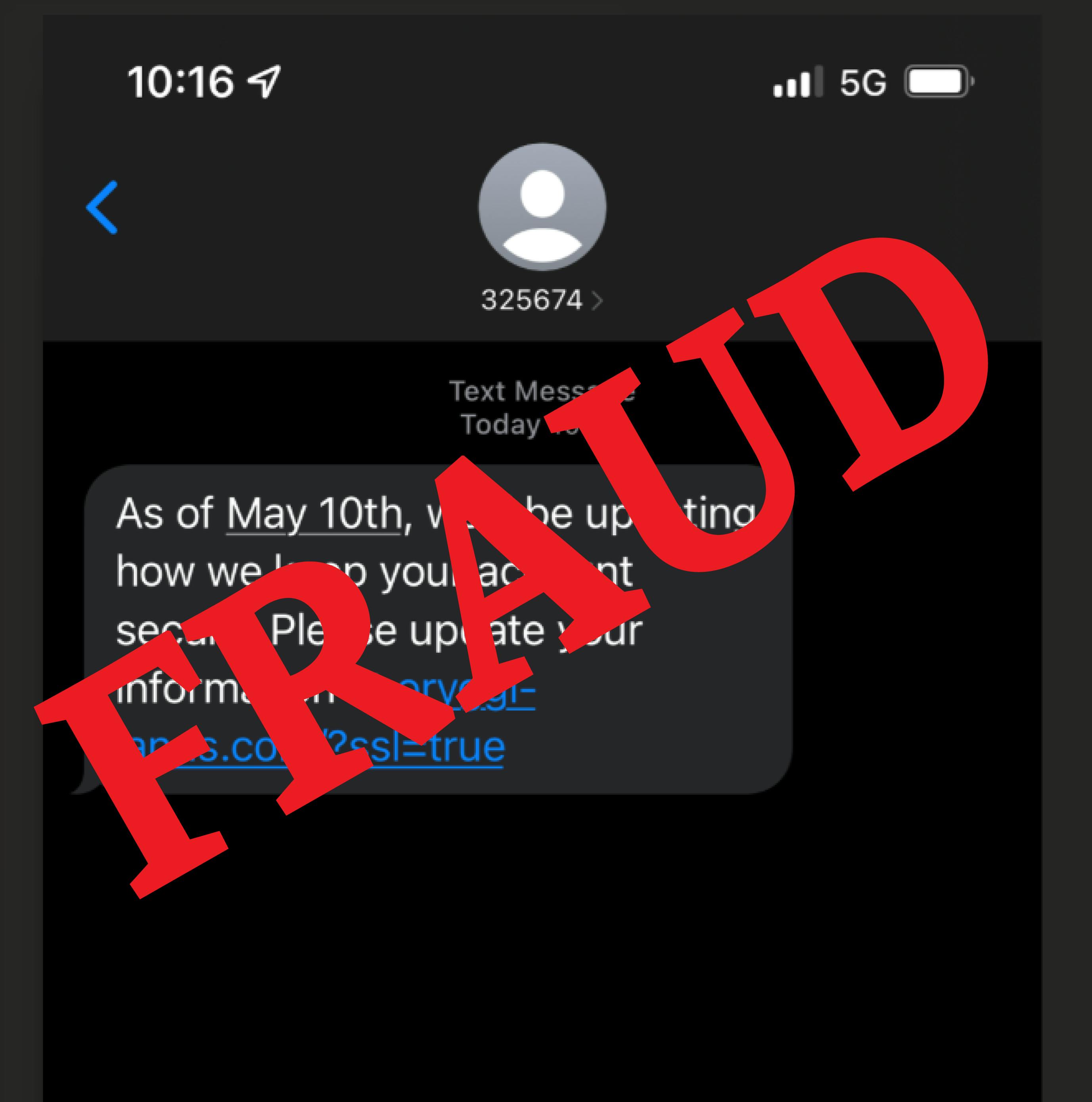 You may also be interested in
Landsbankinn changes interest rates
Variable interest rates on non-indexed housing mortgages increase by 0.75 percentage points (pp), to 7.00%. Variable interest rates on inflation-indexed housing mortgages increase by 0.20 pp. Fixed interest rates on new non-indexed and indexed housing mortgages are unchanged.
Landsbankinn a model of good corporate governance
Landsbankinn's recognition as a model of good corporate governance has been renewed. Helga Björk Eiríksdóttir, Chairman of Landsbankinn's Board of Directors, and Berglind Svavarsdóttir, Vice-chairman of the Board, accepted this recognition on behalf of the Bank at a formal ceremony held at Nauthóll on 26 August.
Be careful of fraud on social media
One of the methods used by cybercriminals is to hack social media accounts on platforms like Facebook, Messenger or Instagram. Private accounts are taken over and used to send messages requesting payment card information, security credentials, etc. that can then be used to defraud victims.
Reykjavík Culture Night in Landsbankinn, Austurstræti 11
Reykjavík Culture Night will be celebrated in the city centre on Saturday, 24 Augustthis year. Landsbankinn has been a pillar of Reykjavík Culture Night since its inception and, as usual, invites visitors to enjoy several events at its Austurstræti 11 branch.
Guard against cybercrime - check the web address!
The investigation into fraud perpetrated against customers this summer is progressing well, according to a statement from the police. We urge customers to access Landsbankinn online banking directly through the Bank's website by entering landsbankinn.is in the browser field rather than use search engines.
More ways to utilise banking services
We now allow third party service providers to display information about our customers' payment accounts in their own apps, provided the customer has given consent.