The first meeting in Landsbankinn's Financial Forum series was held in Stúdentakjallarinn at the University of Iceland on Wednesday, in collaboration with the University's Student Council. This first Financial Forum focused on the finances of young people, the real estate market and first-time buyers.
Hildur Margrét Jóhannsdóttir, economist with Landsbankinn Economic Research, reviewed the real estate market and the situation of first-time buyers.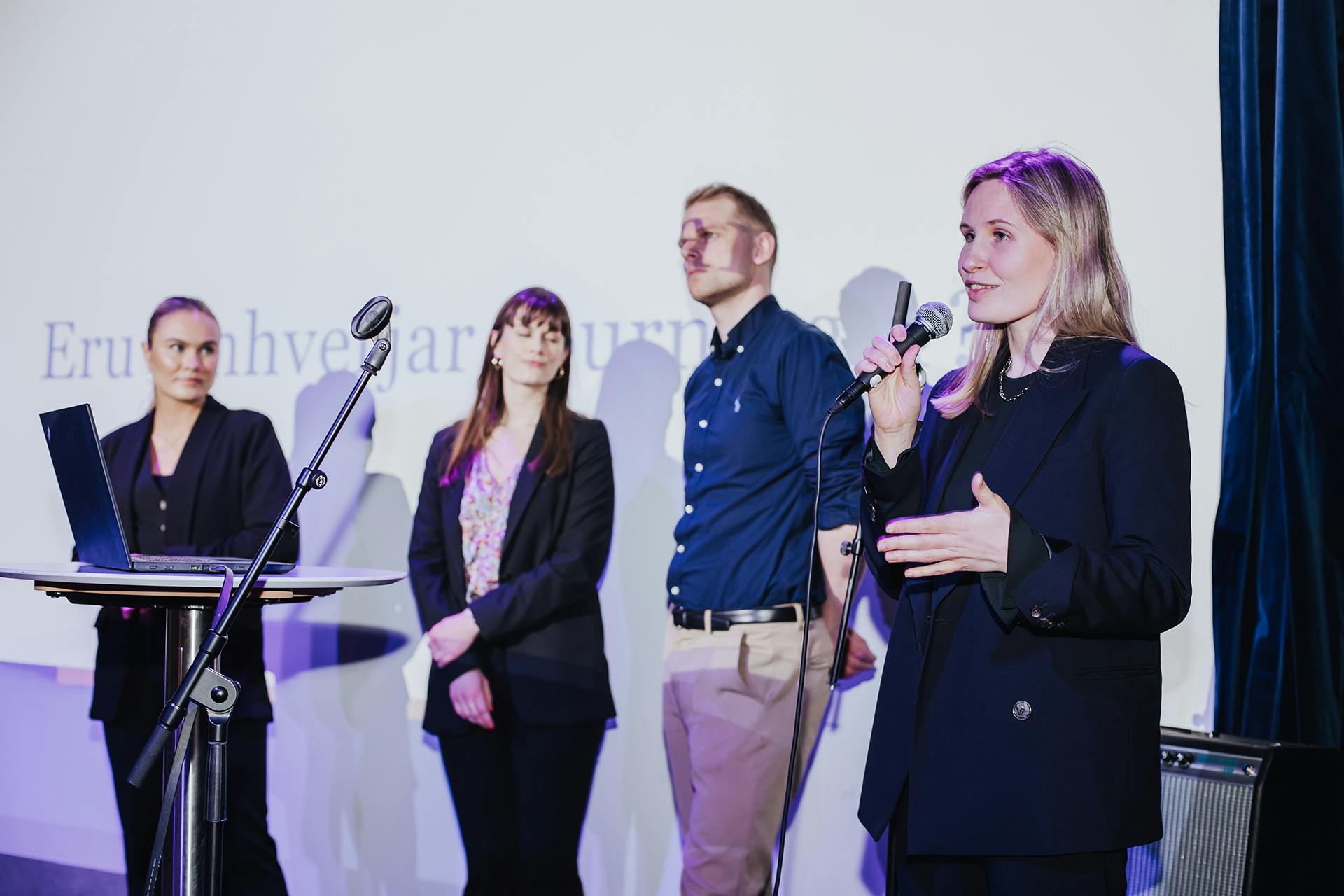 Wentzel Steinarr R. Kamban, financial advisor with the Bank, spoke of how to save up for first-time housing purchase, how to kick-start savings and the ways and means of saving up to buy housing.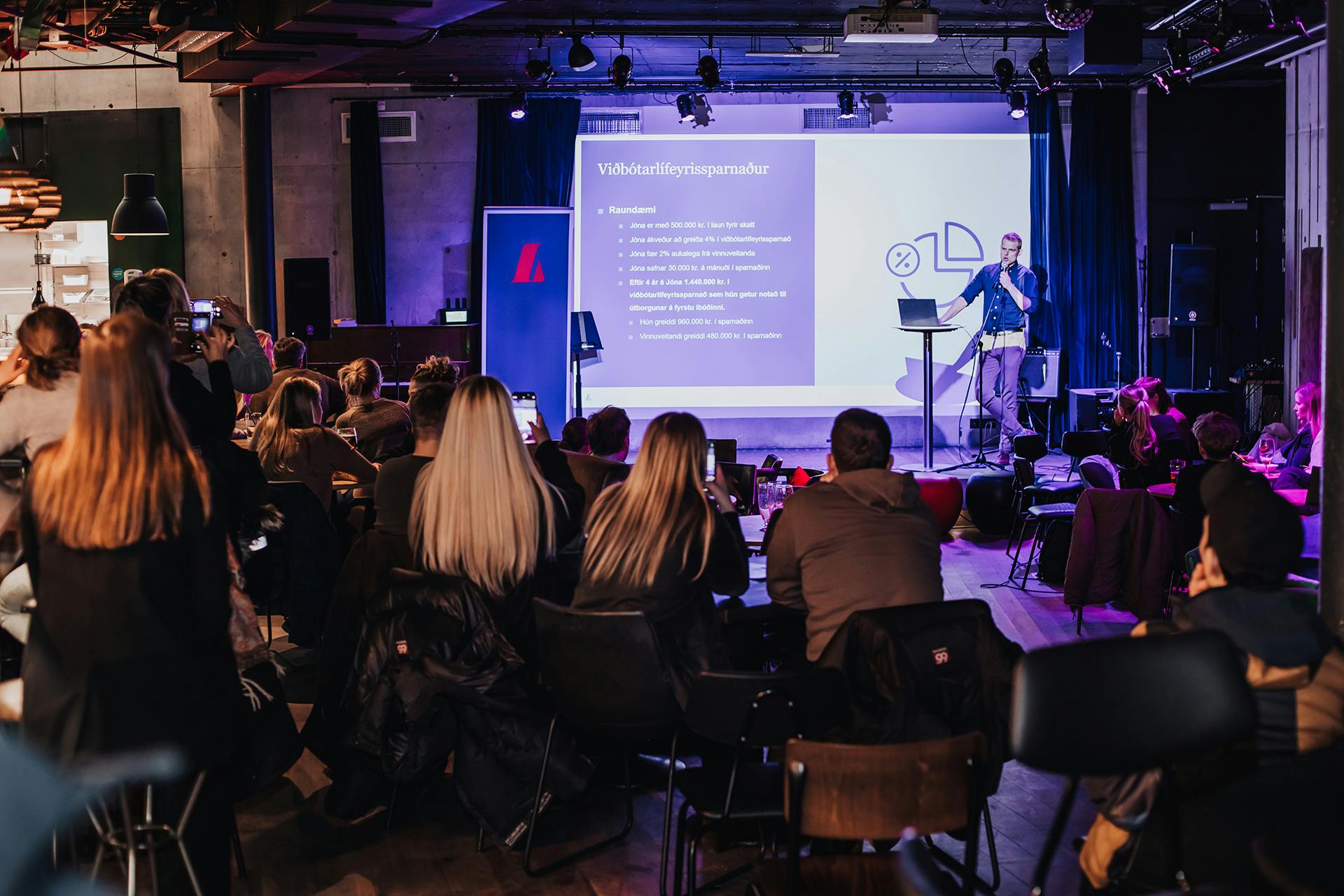 Heiður Anna Helgadóttir, service manager of FS Student Housing and PR officer for Icelandic Student Services, addressed the Forum and spoke of the advantages of taking your first steps in the rental market with FS Student Housing.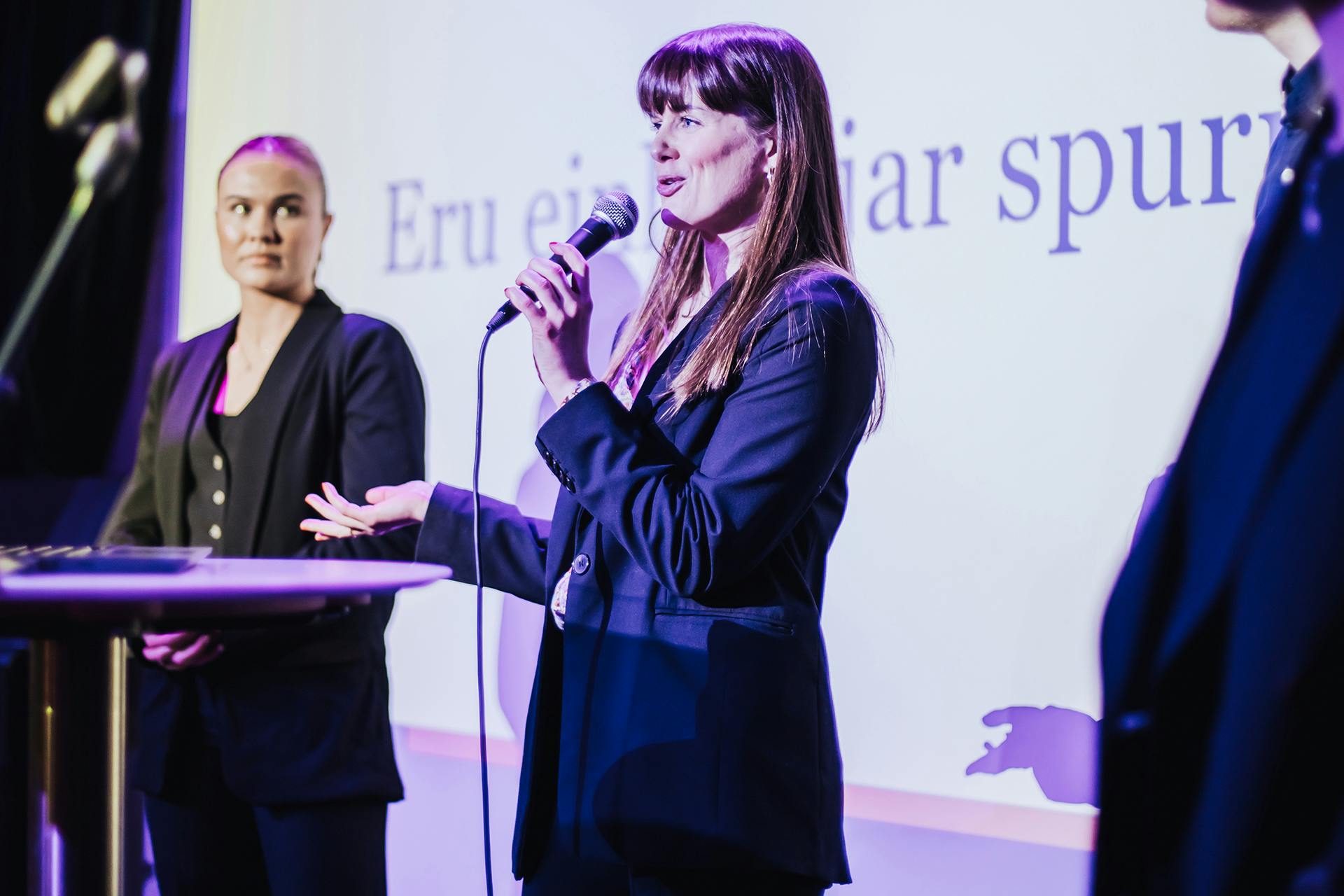 The Forum was well attended and participants showed a great deal of interest in the subject. Several questions were raised by attendees and discussions were lively. Landsbankinn thanks the University's Student Council for a productive collaboration and the students for their participation and interest.
The Financial Forum is a new series of informative seminars Landsbankinn is set to host in partnership with various stakeholders and organisations. Each Forum will focus on different crossroads in life and certain situations that require a good grasp of finances, as well as specific issues like cybersecurity. The aim is to host the next Financial Forum at the Bank's new headquarters in Reykjavík, at Reykjastræti 6.
You may also be interested in
Successful Financial Forum in Polish
Landsbankinn hosts a series of information sharing sessions titled Financial Forums and yesterday, 29 November 2023, we hosted our first such session in Polish for our Polish-speaking customers. The event was a success, was well attended and participants were active and engaged, jumping in with questions about mortgages, different credit cards and supplementary pension savings.
Public offer - Ísfélag hf.
Ísfélag, the oldest operating limited-liability company in Iceland, has published a prospectus for the public offer and intended listing of its shares on the Nasdaq Iceland Main Market. The company is a leaded in fishing and processing of quality pelagic and demersal products. Listing of Ísfélag's shares on the Main Market affords interested investors the opportunity to participate in the company's growth and support further advancement.
What do you want to know about finance and banking in Iceland?
Landsbankinn invites to an open information session about savings, pension, mortgages and cybersecurity on Wednesday, 29 November 2023 at 18:00-19:00. The event will be held in the facilities of Íþróttafélagið Leiknir in Breiðholt, Austurberg 1, 111 Reykjavík. The session will be hosted in Polish.
No interest or indexation accrues to Grindavík housing mortgages for three months
In response to the uncertainty and natural disaster that has befallen Grindavík, Landsbankinn, Arion Bank and Íslandsbanki, working with the Icelandic Financial Services Association (SFF), have concluded an agreement to cancel interest and indexation on housing mortgages held by inhabitants of Grindavík for a period of three months. An agreement to this effect was announced yesterday evening, 22 November.
Response to the people of Grindavík under consideration
It is hard to imagine the uncertainty the people of Grindavík are currently living with. All of us at Landsbankinn are holding Grindavík in our thoughts. We are proud of our Grindavík branch and thankful for our many long-standing and valued customers in the community, both individuals and companies.