The first meeting in Landsbankinn's Financial Forum series was held in Stúdentakjallarinn at the University of Iceland on Wednesday, in collaboration with the University's Student Council. This first Financial Forum focused on the finances of young people, the real estate market and first-time buyers.
Hildur Margrét Jóhannsdóttir, economist with Landsbankinn Economic Research, reviewed the real estate market and the situation of first-time buyers.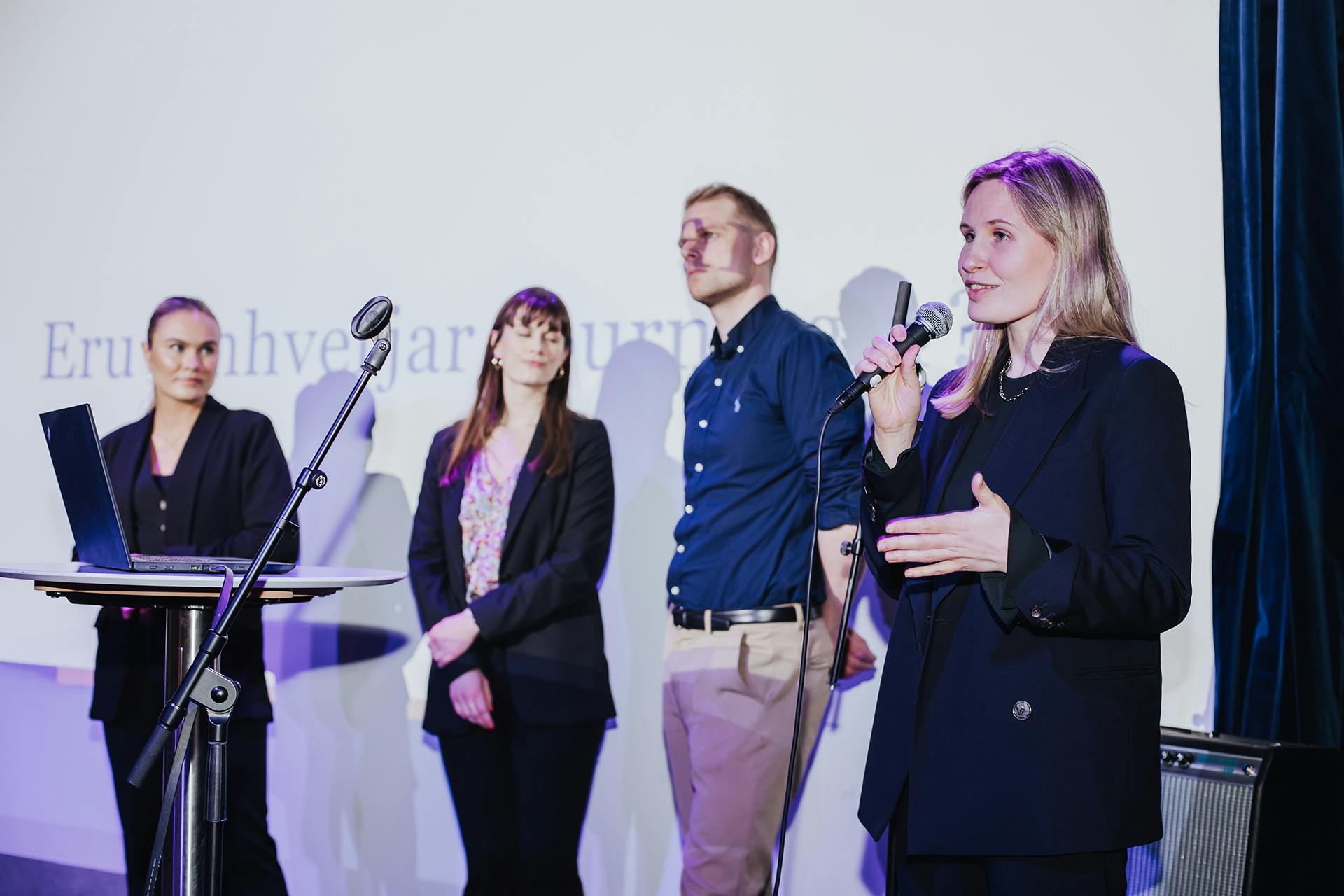 Wentzel Steinarr R. Kamban, financial advisor with the Bank, spoke of how to save up for first-time housing purchase, how to kick-start savings and the ways and means of saving up to buy housing.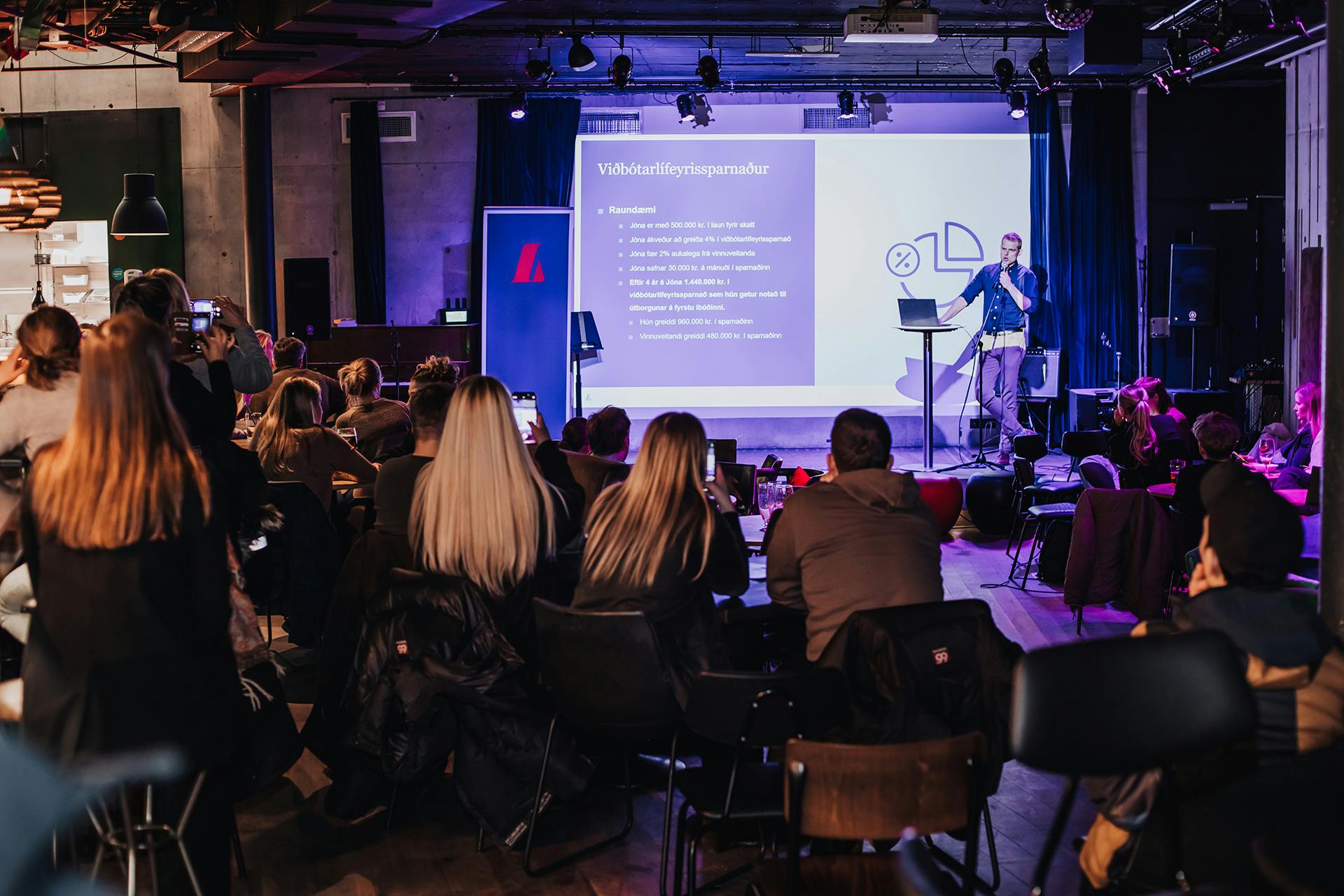 Heiður Anna Helgadóttir, service manager of FS Student Housing and PR officer for Icelandic Student Services, addressed the Forum and spoke of the advantages of taking your first steps in the rental market with FS Student Housing.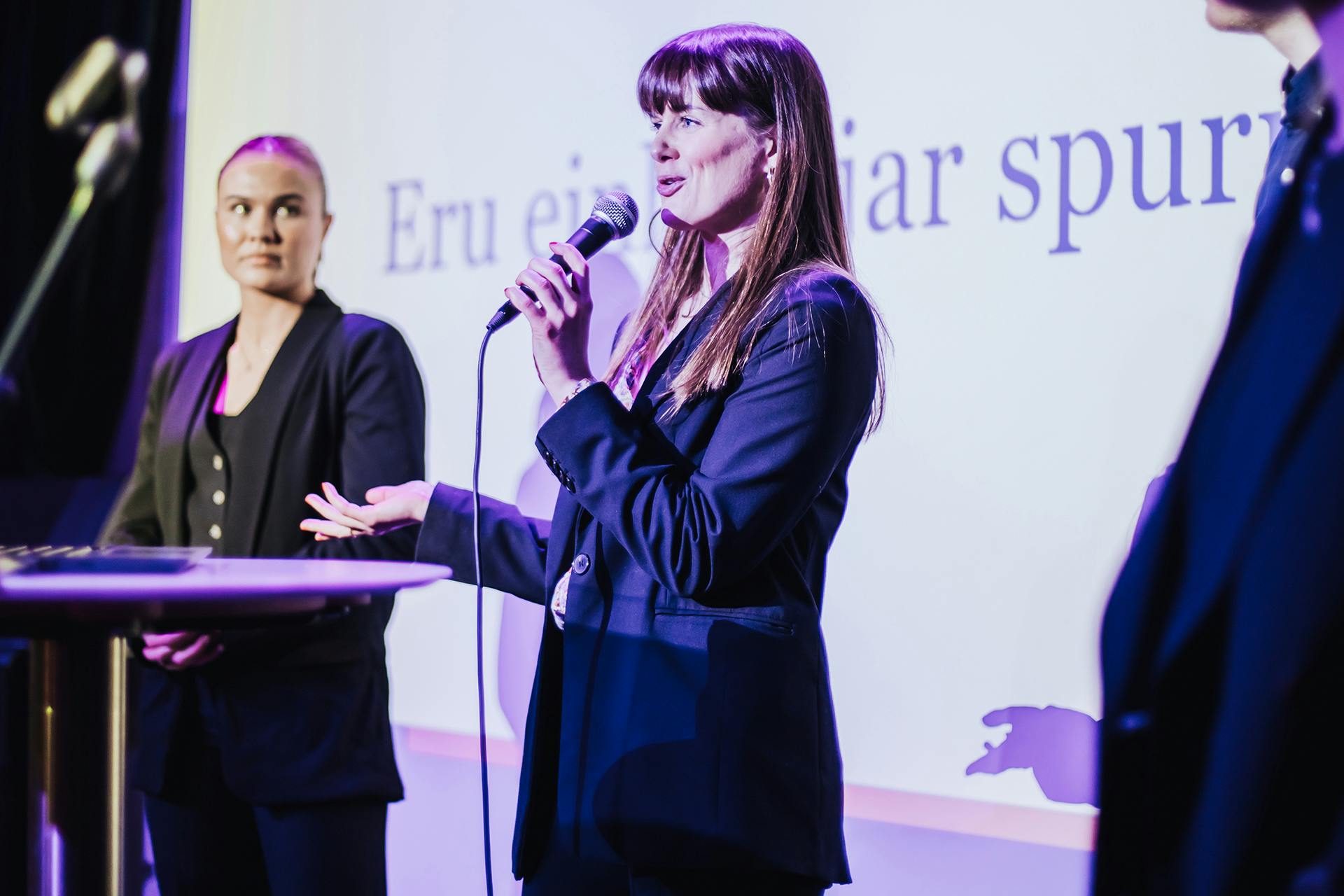 The Forum was well attended and participants showed a great deal of interest in the subject. Several questions were raised by attendees and discussions were lively. Landsbankinn thanks the University's Student Council for a productive collaboration and the students for their participation and interest.
The Financial Forum is a new series of informative seminars Landsbankinn is set to host in partnership with various stakeholders and organisations. Each Forum will focus on different crossroads in life and certain situations that require a good grasp of finances, as well as specific issues like cybersecurity. The aim is to host the next Financial Forum at the Bank's new headquarters in Reykjavík, at Reykjastræti 6.
You may also be interested in
Financial forum for young adults
Landsbankinn invites young adults who are taking their first steps in the job market to attend a seminar in the Bank's new headquarters at Reykjastræti. 
Landsbankinn maintains low impact rating in Sustainalytics' ESG risk rating
Landsbankinn has received an updated ESG risk rating from Sustainalytics, maintaining its negligible risk position with a rating of 8.5 on a scale to 100. This means that Sustainalytics considers the Bank at negligible risk of experiencing material financial impacts from environmental, social and governance factors (ESG).
Simple to share access to finances in the app
You can now use Landsbankinn's app to grant others view access to your finances or authority to carry out various transactions on your behalf. Cancelling access authorisations is also easy.
Payment card bills now issued by Rapyd Europe, not Valitor
Because of the merger of payment card companies Valitor and Rapyd Europe, VISA card bills will from here on be issued by Rapyd Europe and not Valitor as before. The merger has no other impact on customers. For further information on the merger, visit the website of Rapyd (previously Valitor)
Landsbankinn changes interest rates
In light of the recent interest rate decision of the Central Bank of Iceland, the following changes will be made to Landsbankinn's interest rate tariff. Interest rate changes also have regard for market rates and other financing terms of Landsbankinn. The main changes are as follows:
Landsbankinn nominated for best website
Landsbankinn's website has been nominated for the Icelandic Web Awards in the large company category. The awards are hosted annually by the Icelandic Web Industry Association (SVEF), an organisation of professionals in the field.