Lively discussion followed a well-attended meeting co-hosted by Landsbankinn and the Icelandic Organization of the Visually Impaired. The focus was on cybersecurity on the one hand and on access to self-service solutions on the other.
Brynja María Ólafsdóttir, a specialist with the Bank's Compliance unit, discussed safe ways to navigate the Internet and Markús Már Thorgeirsson, Team Leader in the Web department, reviewed access to the Bank's online banking platform and app.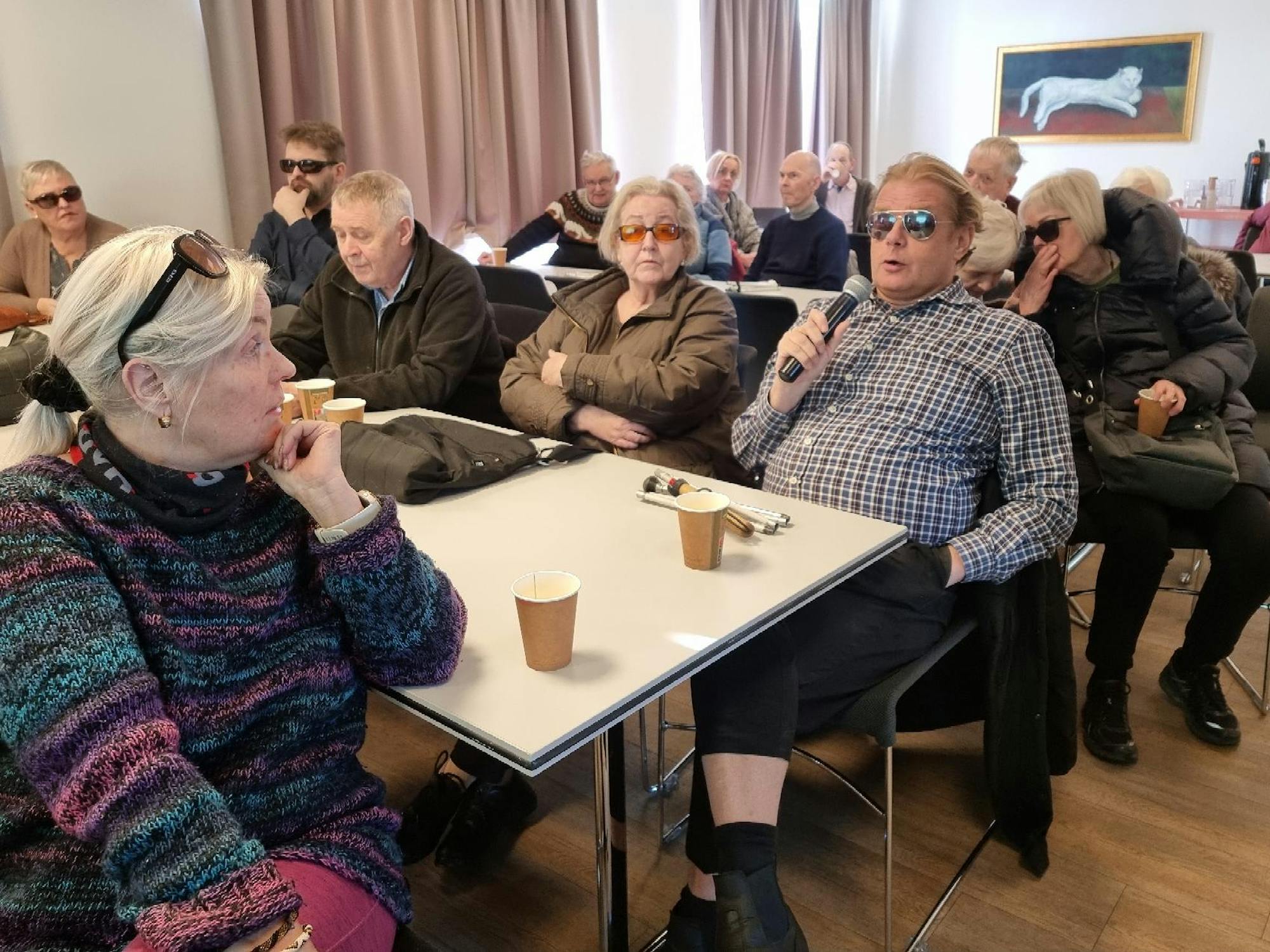 Participants showed a great deal of interest in cybercrime and were clearly occupied with frequent news about such activity. Several questions were posed concerning safe behaviour and the participants were interested in finding out how to practice safe ecommerce while enjoying the benefit and simplicity of online transactions.
Markús described the Bank's process of consulting with specialists from the Organisation in the design and development phase of the Bank's self-service solutions and web solutions. The members of the Organization made several helpful suggestions about log-in options and Markús, joined by Snæbjörn Konráðsson, Head of the Web department, assisted a couple of participants in activating touch ID.
We at Landsbankinn would like to thank the Icelandic Organization of the Visually Impaired for the meeting and its members for highly interesting discussions and useful comments.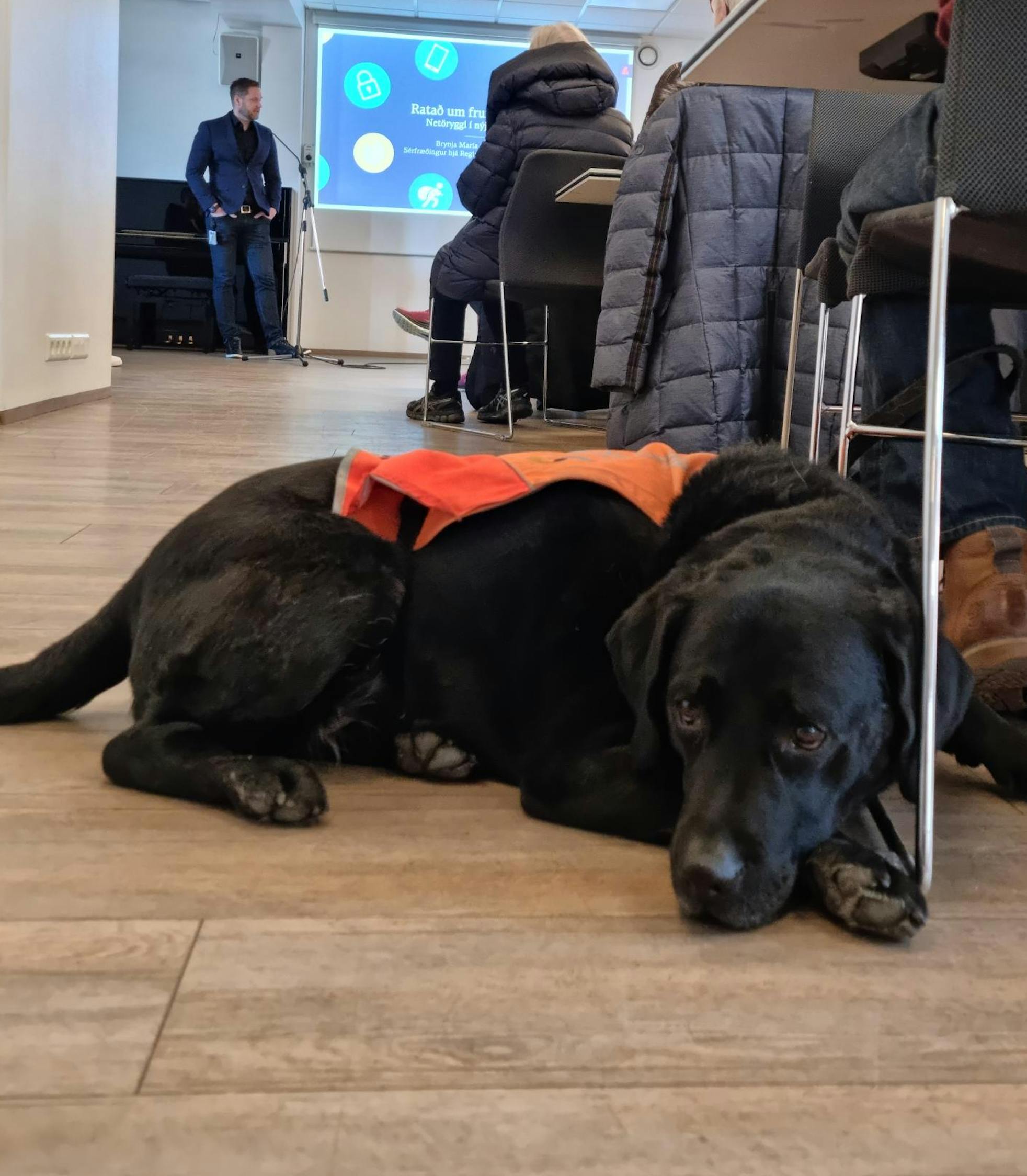 You may also be interested in
Thanks for attending our Financial Forum!
We appreciate the good attendance at our most recent Financial Forum: Finances and Career, as well as the lively participation in discussions about young adults in the labour market that followed.
New version of Landsbankinn's General Terms and Conditions
We have published a new version of the Bank's General Terms and Conditions. The Terms apply to business transaction between Landsbankinn and its customers, both private and corporate. In addition to the Terms, contract provisions, other terms and rules may apply to specific products or services provided by the Bank.
Financial forum for young adults
Landsbankinn invites young adults who are taking their first steps in the job market to attend a seminar in the Bank's new headquarters at Reykjastræti. 
Landsbankinn maintains low impact rating in Sustainalytics' ESG risk rating
Landsbankinn has received an updated ESG risk rating from Sustainalytics, maintaining its negligible risk position with a rating of 8.5 on a scale to 100. This means that Sustainalytics considers the Bank at negligible risk of experiencing material financial impacts from environmental, social and governance factors (ESG).
Simple to share access to finances in the app
You can now use Landsbankinn's app to grant others view access to your finances or authority to carry out various transactions on your behalf. Cancelling access authorisations is also easy.
Payment card bills now issued by Rapyd Europe, not Valitor
Because of the merger of payment card companies Valitor and Rapyd Europe, VISA card bills will from here on be issued by Rapyd Europe and not Valitor as before. The merger has no other impact on customers. For further information on the merger, visit the website of Rapyd (previously Valitor)
Landsbankinn changes interest rates
In light of the recent interest rate decision of the Central Bank of Iceland, the following changes will be made to Landsbankinn's interest rate tariff. Interest rate changes also have regard for market rates and other financing terms of Landsbankinn. The main changes are as follows: