Lively discussion followed a well-attended meeting co-hosted by Landsbankinn and the Icelandic Organization of the Visually Impaired. The focus was on cybersecurity on the one hand and on access to self-service solutions on the other.
Brynja María Ólafsdóttir, a specialist with the Bank's Compliance unit, discussed safe ways to navigate the Internet and Markús Már Thorgeirsson, Team Leader in the Web department, reviewed access to the Bank's online banking platform and app.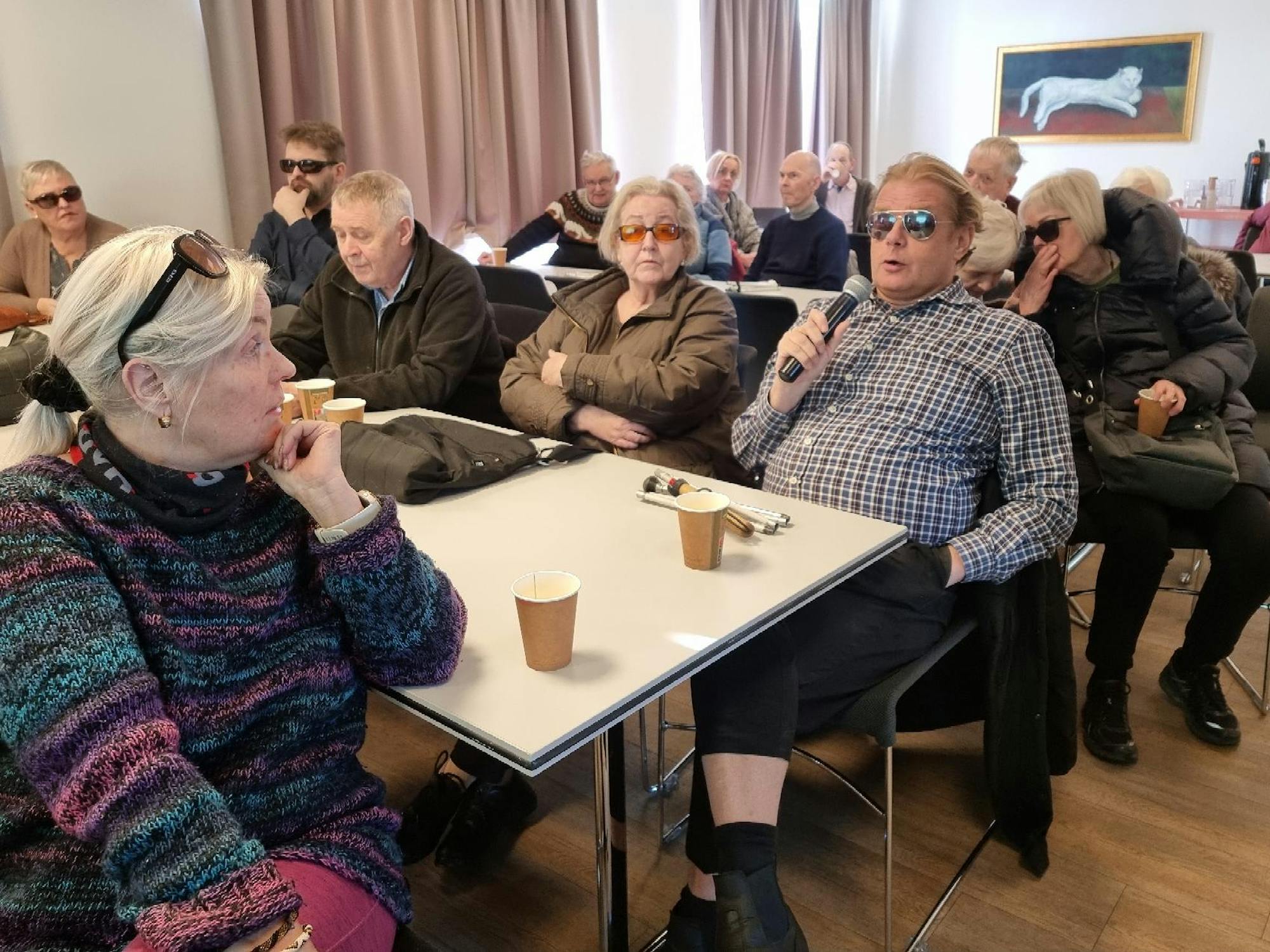 Participants showed a great deal of interest in cybercrime and were clearly occupied with frequent news about such activity. Several questions were posed concerning safe behaviour and the participants were interested in finding out how to practice safe ecommerce while enjoying the benefit and simplicity of online transactions.
Markús described the Bank's process of consulting with specialists from the Organisation in the design and development phase of the Bank's self-service solutions and web solutions. The members of the Organization made several helpful suggestions about log-in options and Markús, joined by Snæbjörn Konráðsson, Head of the Web department, assisted a couple of participants in activating touch ID.
We at Landsbankinn would like to thank the Icelandic Organization of the Visually Impaired for the meeting and its members for highly interesting discussions and useful comments.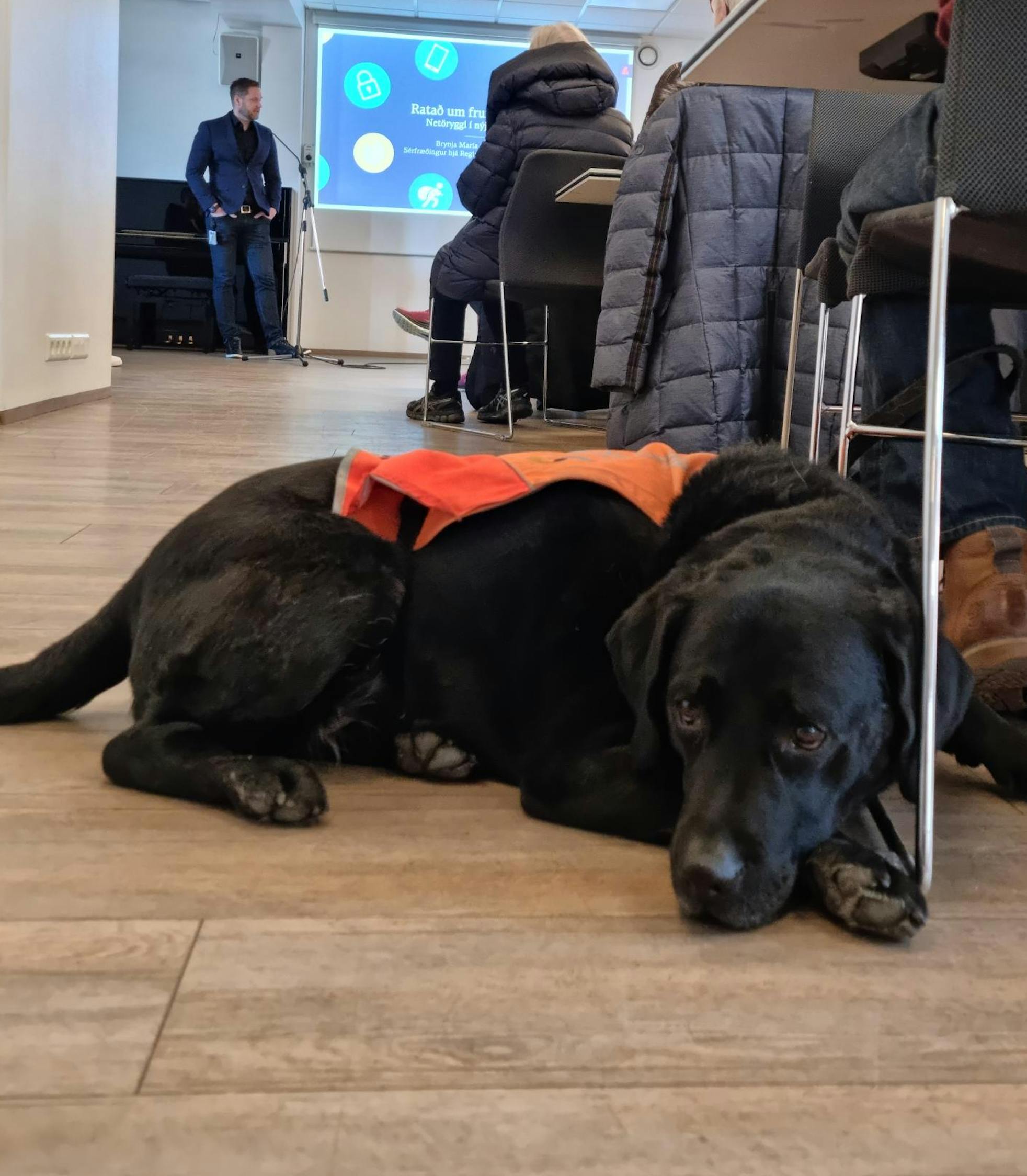 You may also be interested in
Electronic ID in ecommerce
Electronic ID is now required in the confirmation process of payments made with payment cards on ecommerce platforms. Such payments were previously confirmed by entering a code texted to the customer's phone.
AB-Fasteignir receive Landsbankinn's Sustainable Financing Label
AB-Fasteignir have received Landsbankinn's Sustainable Financing Label for the production of renewable energy. Landsbankinn's Sustainable Financing Label is awarded to businesses who meet the sustainability criteria of the Bank's Sustainable Finance Framework and fulfil strict ESG requirements.
Landsbankinn launches acquiring service 
Landsbankinn has launched its own merchant acquiring service. Merchants who bank with us can now concentrate all their payment service in one place, resulting in increased efficiency and a better overview of operations.
Landsbankinn changes interest rates
Following the interest rate decision, variable interest rates on non-indexed housing mortgages increase by 0.50 percentage points (pp), to 8.00%. Interest on savings accounts created in the app (Save in App) increase by 0.50 pp, to 6.00%.
Winners of Gulleggið 2023
The business idea Better Sex won the innovation competition of Klak - Icelandic Startups, Gulleggið 2023. Better Sex is a streaming service for adults that shares professional and interesting knowledge about sex. Sigga Dögg and Sævar Eyjólfsson form the team behind the idea.
Information for customers about ruling on terms of consumer loans
On Tuesday, 7 February 2023, the Reykjavík District Court ruled in a case concerning the terms that applied to interest rate changes in consumer loans from Landsbankinn. Following the adoption of a new Act on Consumer Loans in 2013, amendments were made to the terms and consumer loans taken out with Landsbankinn after that do not fall under the scope of the ruling.
Landsbankinn Corporate Finance advisor to Alvotech in private placement
Earlier today, Alvotech announced the completion of a private placement in the equivalent amount of ISK 19.5 billion (USD 137 million). The shares were sold at a purchase price of ISK 1,650 per share (equivalent of USD 11,57 per share) to a group of domestic professional investors and eligible counterparties. The private placement was initiated on 19 January 2023 and completed on 22 January 2023. Closing and settlement is expected to take place on 10 February 2023. Alvotech intends to use the proceeds for general operations and other business purposes. Landsbankinn Corporate Finance and ACRO Securities acted as advisors to Alvotech in the private placement.
Changes to fixed rates on new housing mortgages
Fixed rates on new non-indexed 36-month housing mortgages increase by 0.25 percentage points (pp) and fixed rates on new non-indexed 60-month housing mortgages by 0.10 pp. The changes enter into effect as at 19 January. These changes apply to new housing mortgages only and do not impact existing loans.