Companies applying for loans at Landsbankinn can now request to be issued the Bank's Sustainable Financing Label. To receive this label, the financed project must meet the sustainability criteria of the Bank's Sustainable Finance Framework and fall into one of the project categories in the framework. Projects which fall under the scope of the framework include switching public transport to renewable energy, renewable energy production, certified sustainable fisheries, eco-friendly buildings and social development projects.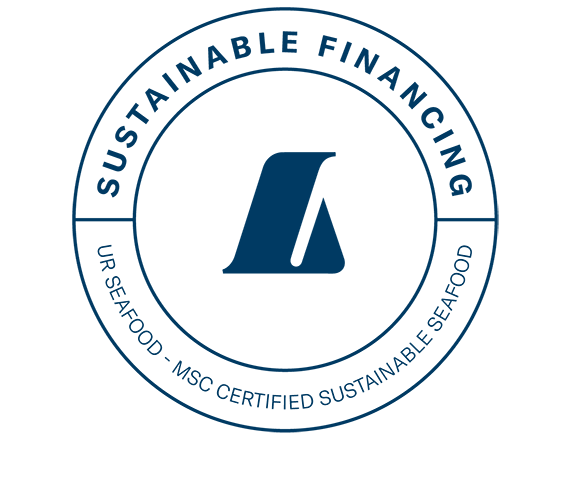 Árni Thór Thorbjörnsson, Managing Director of Landsbankinn Corporate Banking:
"The Sustainable Financing Label lets our customers show that they have consideration for the environment and society in their operation. UR Seafood has long worked towards sustainability in its operation, and successfully so. We are pleased to issue UR Seafood the Bank's Sustainable Financing Label for MSC certified sustainable seafood. The aim of our Sustainable Financing Label is to support customers on their sustainability journey, which is profitable for business in the long term. We at Landsbankinn are no less eager to do our bit for the climate and can be most effective through our lending and investment activity."
Runólfur V. Guðmundsson, CEO of UR Seafood:
"We at UR Seafood are extremely proud to have achieved Landsbankinn's Sustainable Financing Label for our funding. This achievement is even more meaningful in light of the mutual respect and trust that has characterised our business with the Bank throughout the years and encourages us to continue working towards meaningful goals."
You may also be interested in
Landsbankinn in Þórshöfn moves
Landsbankinn's outlet in Þórshöfn has moved to Kjörbúðin's facilities at Langanesvegur 2. The Bank's services and opening hours remain unchanged and the ATM is accessible during Kjörbúðin's opening hours.
The Icelandic króna depreciated in August
The Icelandic króna depreciated against the currencies of our main trading partners in August. At the end of the month, the euro stood at ISK 149.6, compared to ISK 146.9 at the end of July. The CBI intervened two days in August, selling euros both days.
Some RSA tokens expire
Customers whose tokens have expired may experience difficulties executing payment. If you get an error message when attempting to confirm a payment with your RSA token, it is likely that the token has expired.