We're excited to premier three new music videos on our Iceland Airwaves site today. Since 2014, we have produced 38 music videos in collaboration with Icelandic musicians playing Iceland Airwaves. All in all, these videos have had 3.3 million views.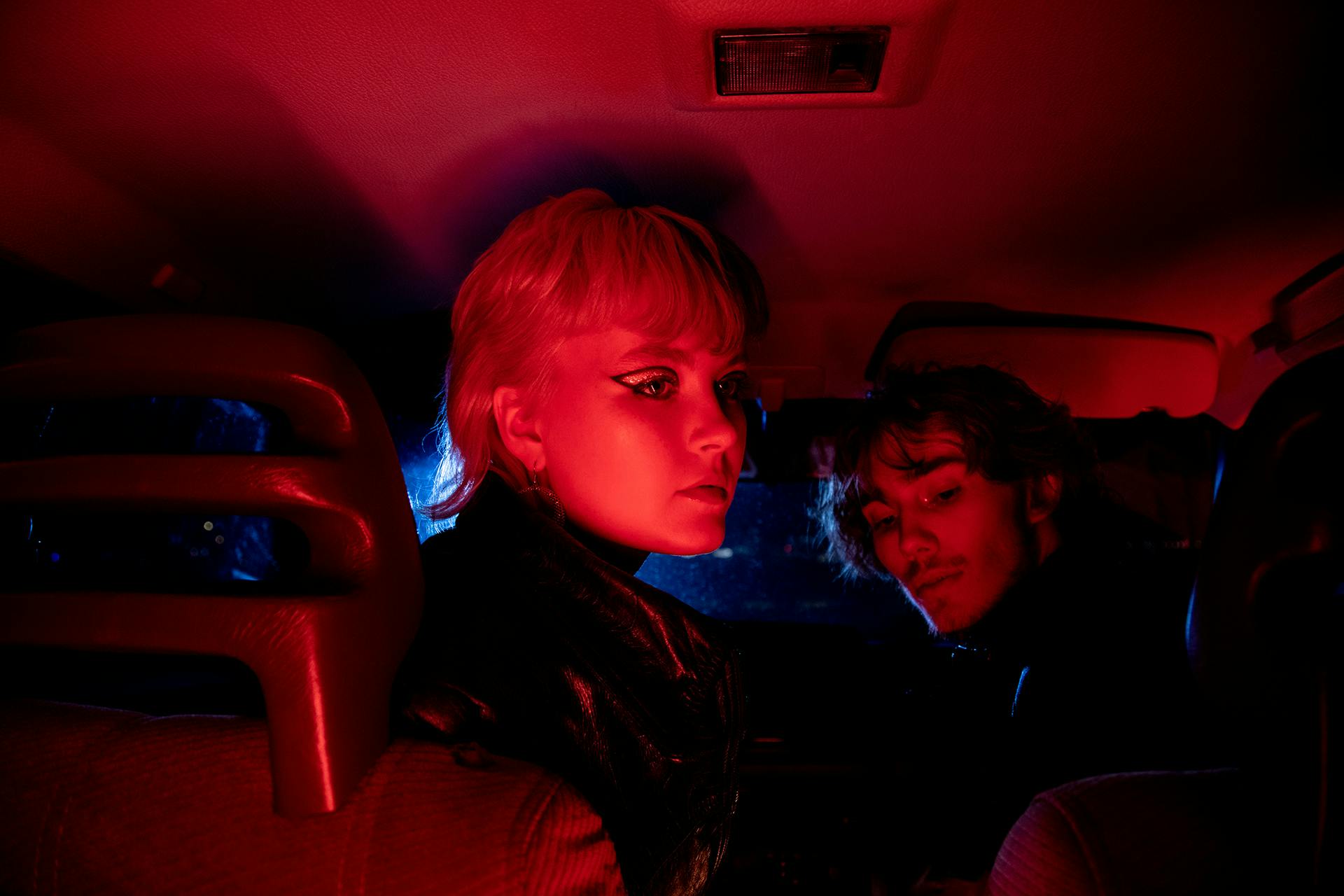 The music of Kolbrún Óskarsdóttir is dreamy electronic indie pop which she writes, produces and performs under the stage name KUSK. She and Hrannar Máni share a studio, work closely together and perform as the duo KUSK x ÓVITI.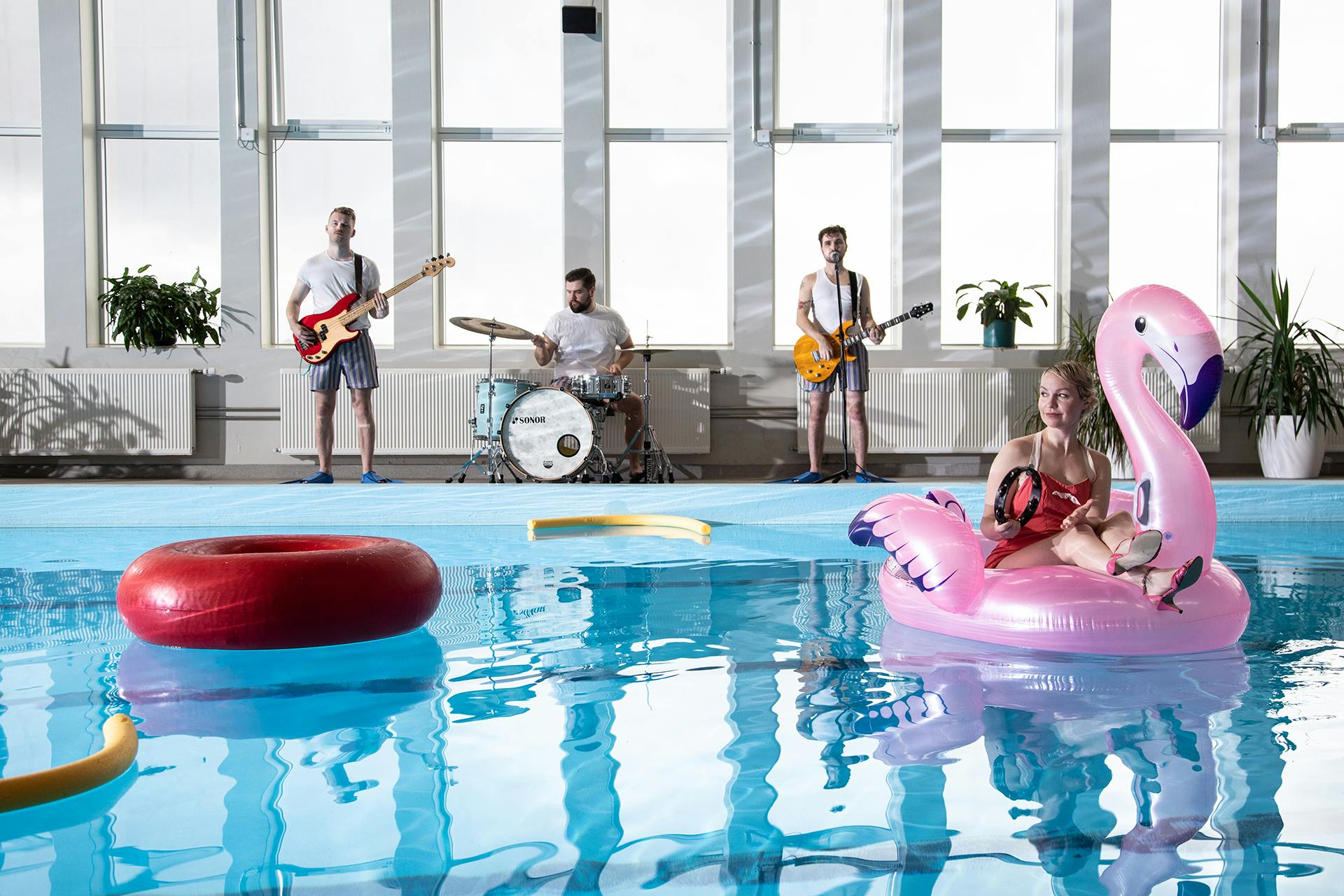 The band Superserious is made up of four friends from Garðabær. They came together to form the band in 2021 and won music competition Sykurmolinn that same year. Superserious plays melodic indie rock and takes itself very seriously indeed...
Una Torfa has written music as long as she can remember. Relatable lyrics and catchy melodies characterise her work. She writes most of her songs on her guitar, sitting in her room with an open diary in front of her.
All of these artists play off venue at Landsbankinn, Austurstræti 11, on 5 November. The event starts at 14:00.
Baldvin Vernharðsson directs the videos.
Over a million views of the most popular video
The aim of this collaboration is to enable young musicians to produce videos to promote their music. The Bank pays all cost of production. We are very proud and excited about this project which we consider a resounding success.
To date, 28 artists have participated and we have released 38 videos. The videos have had 3.3 million views on Youtube. By far the most popular video is that of Kælan Mikla performing Næturblóm which has been played more than 1.1 million times.
You may also be interested in
Aukakrónur now on your phone
You can now use your phone to pay with Aukakrónur! Simply add your Aukakrónur card to Google Wallet or Apple Wallet through Landsbankinn's app and select Aukakrónur when you pay for goods and services with one of our 200 partners throughout Iceland.
Viggó Ásgeirsson to Landsbankinn
Viggó Ásgeirsson, Managing Director and one of the founders of Meniga, has been hired as Head of Business Development in Landsbankinn's Personal Banking division.
Changes to fixed rates on new housing mortgages
Fixed rates on new non-indexed 36-month housing mortgages increase by 0.15 percentage points (pp) and fixed rates on new non-indexed 60-month housing mortgages by 0.25 pp. Fixed rates on new 60-month inflation-indexed housing mortgages increase by 0.20 pp. The changes enter into effect as at 10 November 2022.
Investment company Kaldbakur purchases the Landsbankinn building in Akureyri
Landsbankinn has accepted the offer of Akureyri-based investment company Kaldbakur for its building, commonly known as Landsbankahúsið, at Ráðhústorgið in Akureyri. Seven offers were received and Kaldbakur made the highest bid. The purchase price is ISK 685 million. Landsbankinn will operate out of the building until it relocates.
Robust economic growth - purchasing power lags behind
Landsbankinn Economic Research forecasts 6.5% economic growth this year, record growth since 2007, only for considerable cooling to follow. Per the forecast, the policy rate will enter a rate-cutting cycle in the latter part of 2023 while inflation remains about 4% until 2025. Purchasing power looks set to contract by 0.4% this year but to pick up to the tune of 0.5% next year - a much slower increase than in recent year.