Aðalheiður Snæbjarnardóttir has advanced to become the first Sustainability Manager of Landsbankinn. Aðalheiður has worked in the field of sustainability at the Bank since 2019. The new position of Sustainability Manager is intended to sharpen the Bank's focus on sustainability which is growing in importance and becoming an ever larger part of our work. Aðalheiður will continue to work closely with other staff from across the Bank, such as in Finance & Operation, Corporate Banking, Risk Management and in product development.
 "Sustainability is integral to work in all of the Bank's divisions and in society in general. My role is to ensure that the service level of the sustainability function meets the Bank's standards and that we fulfil all of our external obligations. The scope of sustainability at the Bank grew considerably in 2021 and we are certainly not going to slow down now. This Decade of Action will by busy and financial undertakings will play a key role in achieving the objectives of the Paris Agreement to limit global warming to below 1.5°C. We must reach this goal to ensure the continued survival and quality of life of humankind for the future. Landsbankinn intends to continue be a leading financial undertaking in sustainability," says Aðalheiður.
More sustainable finances
We have long worked to increase the sustainability of finances to contribute to the environment and society and are currently working systematically on four of the UN Sustainable Development Goals. Last year, we achieved several important milestones on our sustainability journey. We calculated GHG emissions from the Bank's loan book, issued two green bond series, launched the Bank's Sustainable Financing Label and introduced a new savings account and fund to contribute to sustainability. We also published a detailed analysis of our carbon footprint and achieved our best Sustainalytic's ESG risk taking to date. The Bank's Sustainability Fund was created and its aim is to support projects that contribute to the energy transition.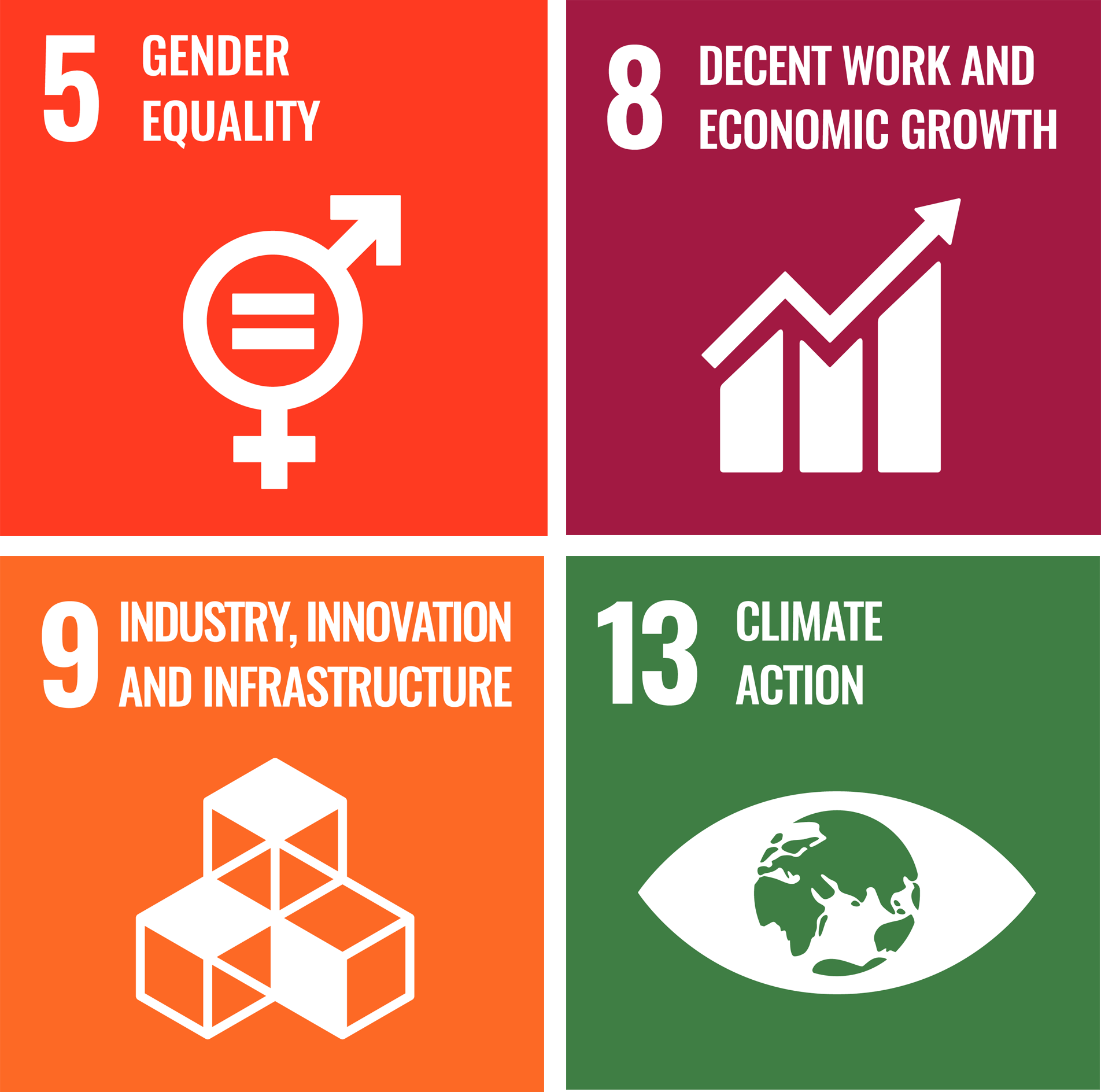 You may also be interested in
Public offer - Ísfélag hf.
Ísfélag, the oldest operating limited-liability company in Iceland, has published a prospectus for the public offer and intended listing of its shares on the Nasdaq Iceland Main Market. The company is a leaded in fishing and processing of quality pelagic and demersal products. Listing of Ísfélag's shares on the Main Market affords interested investors the opportunity to participate in the company's growth and support further advancement.
What do you want to know about finance and banking in Iceland?
Landsbankinn invites to an open information session about savings, pension, mortgages and cybersecurity on Wednesday, 29 November 2023 at 18:00-19:00. The event will be held in the facilities of Íþróttafélagið Leiknir in Breiðholt, Austurberg 1, 111 Reykjavík. The session will be hosted in Polish.
No interest or indexation accrues to Grindavík housing mortgages for three months
In response to the uncertainty and natural disaster that has befallen Grindavík, Landsbankinn, Arion Bank and Íslandsbanki, working with the Icelandic Financial Services Association (SFF), have concluded an agreement to cancel interest and indexation on housing mortgages held by inhabitants of Grindavík for a period of three months. An agreement to this effect was announced yesterday evening, 22 November.
Response to the people of Grindavík under consideration
It is hard to imagine the uncertainty the people of Grindavík are currently living with. All of us at Landsbankinn are holding Grindavík in our thoughts. We are proud of our Grindavík branch and thankful for our many long-standing and valued customers in the community, both individuals and companies.
Safe-deposit boxes moved from Grindavík to Mjóddin branch
The safe-deposit boxes that were located in Landsbankinn's Grindavík branch were moved to the Mjóddin branch yesterday afternoon, Wednesday 15 November. There were around 150 safe-deposit boxes in Grindavík. The boxes will be accessible to customers as of tomorrow, Friday 17 November.
Information about banking services for the people of Grindavík
While our branch in Grindavík remains closed, we welcome all the people of Grindavík at any of our other branches. It's easy to book an appointment on landsbankinn.is and choose between a phone consultation, remote meeting or visit to any of our branches. Landsbankinn is present around the country. Current events could lead to loss of income for many people and the impact on local businesses is also considerable. We offer various solutions, both for individuals and companies. If you need assistance to use the Bank's services or want to review your financial situation, we encourage you to get in touch. Easy to defer mortgage payments Many of our customers in Grindavík have housing mortgages and they will all have the option to defer payments (postpone instalments). Please contact us if you wish to do so. You can book an appointment on landsbankinn.is or email us at landsbankinn@landsbankinn.is. Mortgage payments can be deferred for up to six months. It's quick and easy to apply and no fees will be charged to our Grindavík customers in this case. Safety-deposit boxes in Grindavík have been removed and are accessible in our branch in Mjódd, Reykjavík. The Bank's employees in Grindavík have, just like other inhabitants, been relocated to other towns and will continue their work for the Bank, in other branches or through remote work, depending on the situation. We are monitoring developments closely and will post further information here on our website. First published 13 November 2023, most recently updated on 16 November 2023.