21 January 2022 - Landsbankinn
Landsbankinn was ranked highest by banking customers in the Icelandic Performance Satisfaction Index 2021 the third year running.
Lilja Björk Einarsdóttir, CEO of Landsbankinn:
"This is great news, that Landsbankinn has topped the Icelandic Performance Satisfaction Index for the third year in a row. This recognition is an encouragement from customers to continue to make every effort to make our service simpler, more accessible and better.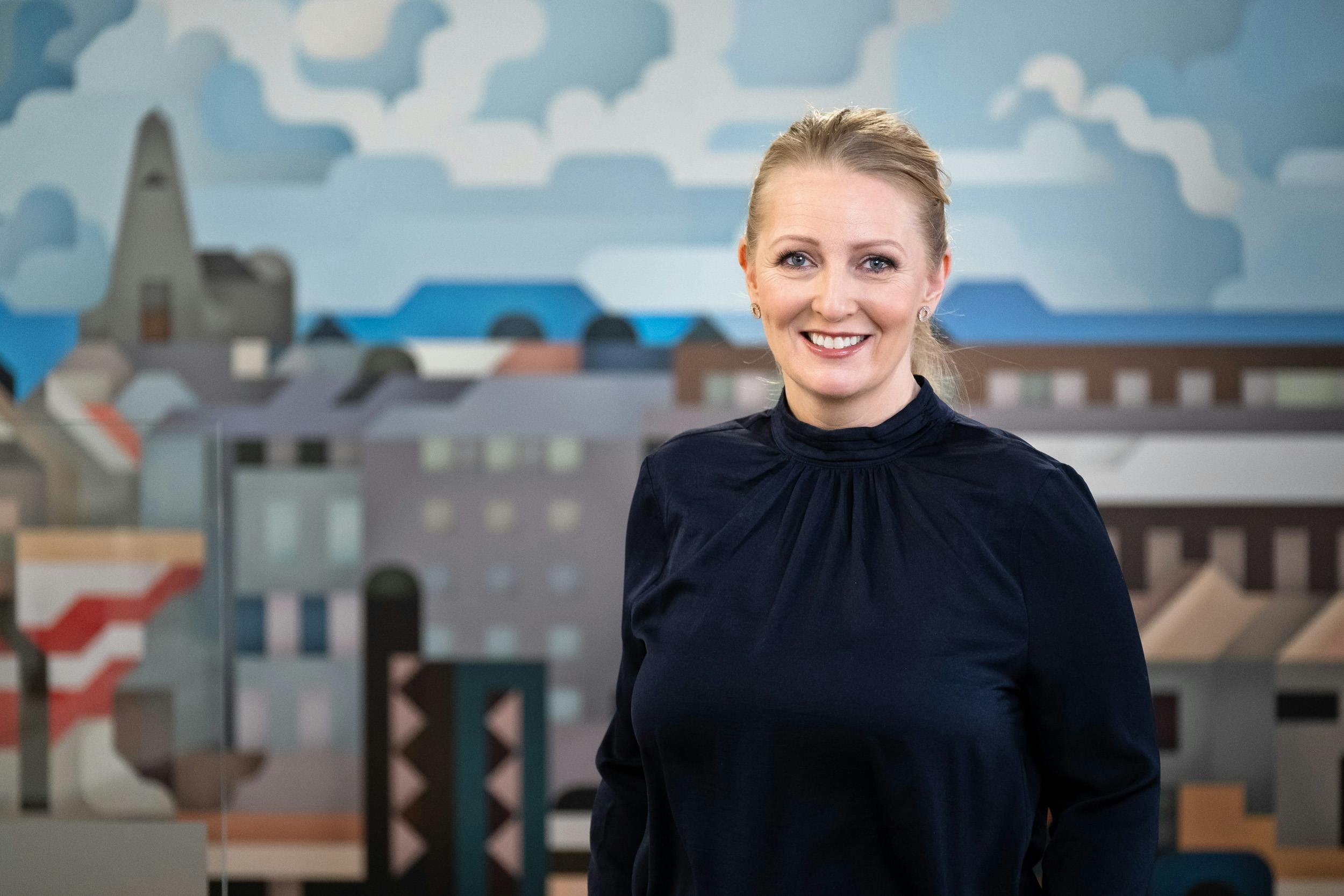 With our strategy, Landsbankinn - an ever-smarter bank, we aim to simplify life for our customers and customer satisfaction is our main goal. This confirms that we are on the right track. Opportunities abound and we are full of drive and ambition.
Our customers appreciate that we strive to provide good service. While some customers are happy because they think our app is the best banking app, others are primarily happy that they received solid advice and favourable terms on their housing mortgage. The dozens of new digital solutions we've introduced in recent years strengthen and enhance the Bank's services and allow our team throughout the country to focus on finding solutions and helping customers, both individuals and companies.
The Bank's market share in the retail market has never been higher and new corporate customers are joining us at a record rate. All of this boosts the Bank's employees who are highly ambitious to excel.
We are proud of this success which is achieved by a team that works together to attain the same goals. First and foremost, we are thankful to our customers for choosing Landsbankinn."
The Icelandic Performance Satisfaction Index is owned by Stjórnvísi and carried out by Prósent. 
You may also be interested in
Changes to the login process for online banking and the app
As of 10 May 2022, customers who use a username and password to log in to online banking or the app will be required to authenticate the login activity with a security number texted to their phone. This is because of new rules on payment services. We encourage you to make an appointment to activate simpler login as soon as possible.
Warning against smishing attempts
Please be on the lookout for smishing attempts that ask the recipient to update their security information using a link included in the message. Opening the link leads to a fake login page.
Інформація  для клієнтів з України - Information for Ukrainian customers
Creating a bank account is not complicated, even if you're new to Iceland. To become a customer, you first need an Icelandic identification number. We've published information about banking in Iceland and how to open a bank account to our website. This information is available in several languages, including English, Polish, Ukrainian and Russian.
Easter service - the app can come in handy!
We are closed over Easter. Remember that you can use Landsbankinn's app to resolve most matters. You can freeze your cards in the app and online banking if they are lost, stolen or misused. You can then re-open the cards if you find them again. Credit card holders have access to emergency service around the clock.
Aðalheiður Sustainability Manager at Landsbankinn
Aðalheiður Snæbjarnardóttir has advanced to become the first Sustainability Manager of Landsbankinn. Aðalheiður has worked in the field of sustainability at the Bank since 2019. The new position of Sustainability Manager is intended to sharpen the Bank's focus on sustainability which is growing in importance and becoming an ever larger part of our work. Aðalheiður will continue to work closely with other staff from across the Bank, such as in Finance & Operation, Corporate Banking, Risk Management and in product development.
Landsbankinn changes fixed rates on housing mortgages
Fixed rates on new non-indexed 36-month housing mortgages increase by 0.35 percentage points (pp) and fixed rates on new non-indexed 60-month housing mortgages by 0.25 pp. Fixed rates on new 60-month inflation-indexed housing mortgages decrease by 0.40 pp.