Sigríður Guðmundsdóttir has been hired as Landsbankinn's HR Manager.
Sigríður has around 15 years' experience of human resources management. In 2017 to 2020, she was HR Manager at Eimskip. She was previously an HR consultant at Eimskip and Project Manager of Job Development. Sigríður has also worked as a consultant for Attentus and today is Managing Director of the Education and Training Service Centre (ETSC).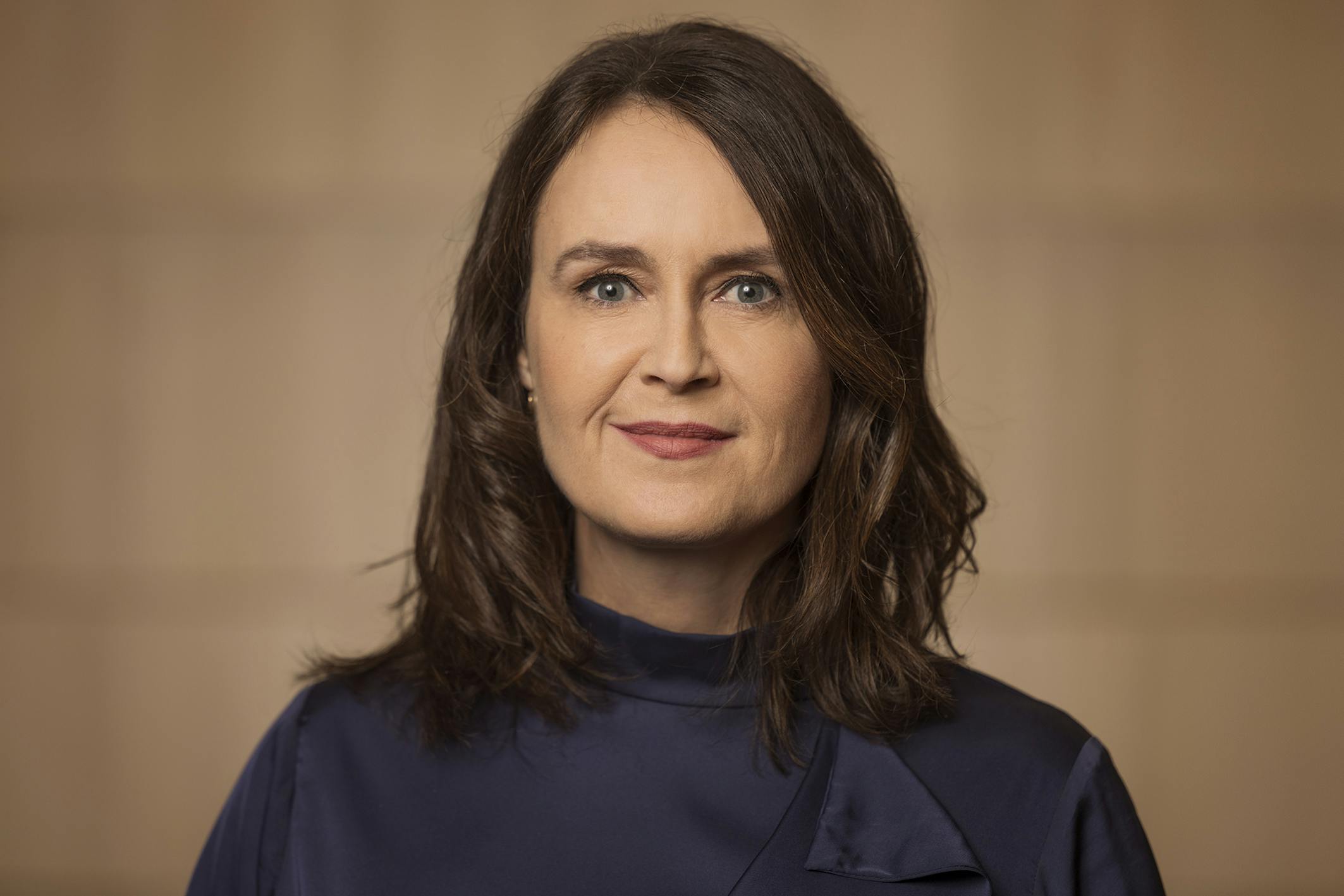 Sigríður holds an MBA from the University of Iceland. She has completed an Executive Coaching programme at Reykjavik University, holds a diploma in Education and Management from the University of Iceland and a B.Ed. degree from the University of Akureyri.
Sigríður will lead the powerful team in the Bank's Human Resources department as of the beginning of February.
We thank our previous HR Manager, Baldur Gísli Jónsson, for his good work in the past 11 years and wish him all the best, both privately and professionally. 
You may also be interested in
Financial forum for young adults
Landsbankinn invites young adults who are taking their first steps in the job market to attend a seminar in the Bank's new headquarters at Reykjastræti. 
Landsbankinn maintains low impact rating in Sustainalytics' ESG risk rating
Landsbankinn has received an updated ESG risk rating from Sustainalytics, maintaining its negligible risk position with a rating of 8.5 on a scale to 100. This means that Sustainalytics considers the Bank at negligible risk of experiencing material financial impacts from environmental, social and governance factors (ESG).
Simple to share access to finances in the app
You can now use Landsbankinn's app to grant others view access to your finances or authority to carry out various transactions on your behalf. Cancelling access authorisations is also easy.
Payment card bills now issued by Rapyd Europe, not Valitor
Because of the merger of payment card companies Valitor and Rapyd Europe, VISA card bills will from here on be issued by Rapyd Europe and not Valitor as before. The merger has no other impact on customers. For further information on the merger, visit the website of Rapyd (previously Valitor)
Landsbankinn changes interest rates
In light of the recent interest rate decision of the Central Bank of Iceland, the following changes will be made to Landsbankinn's interest rate tariff. Interest rate changes also have regard for market rates and other financing terms of Landsbankinn. The main changes are as follows:
Successful Financial Forum with university students
The first meeting in Landsbankinn's Financial Forum series was held in Stúdentakjallarinn at the University of Iceland on Wednesday, in collaboration with the University's Student Council. This first Financial Forum focused on the finances of young people, the real estate market and first-time buyers.
Landsbankinn nominated for best website
Landsbankinn's website has been nominated for the Icelandic Web Awards in the large company category. The awards are hosted annually by the Icelandic Web Industry Association (SVEF), an organisation of professionals in the field.