Sigríður Guðmundsdóttir has been hired as Landsbankinn's HR Manager.
Sigríður has around 15 years' experience of human resources management. In 2017 to 2020, she was HR Manager at Eimskip. She was previously an HR consultant at Eimskip and Project Manager of Job Development. Sigríður has also worked as a consultant for Attentus and today is Managing Director of the Education and Training Service Centre (ETSC).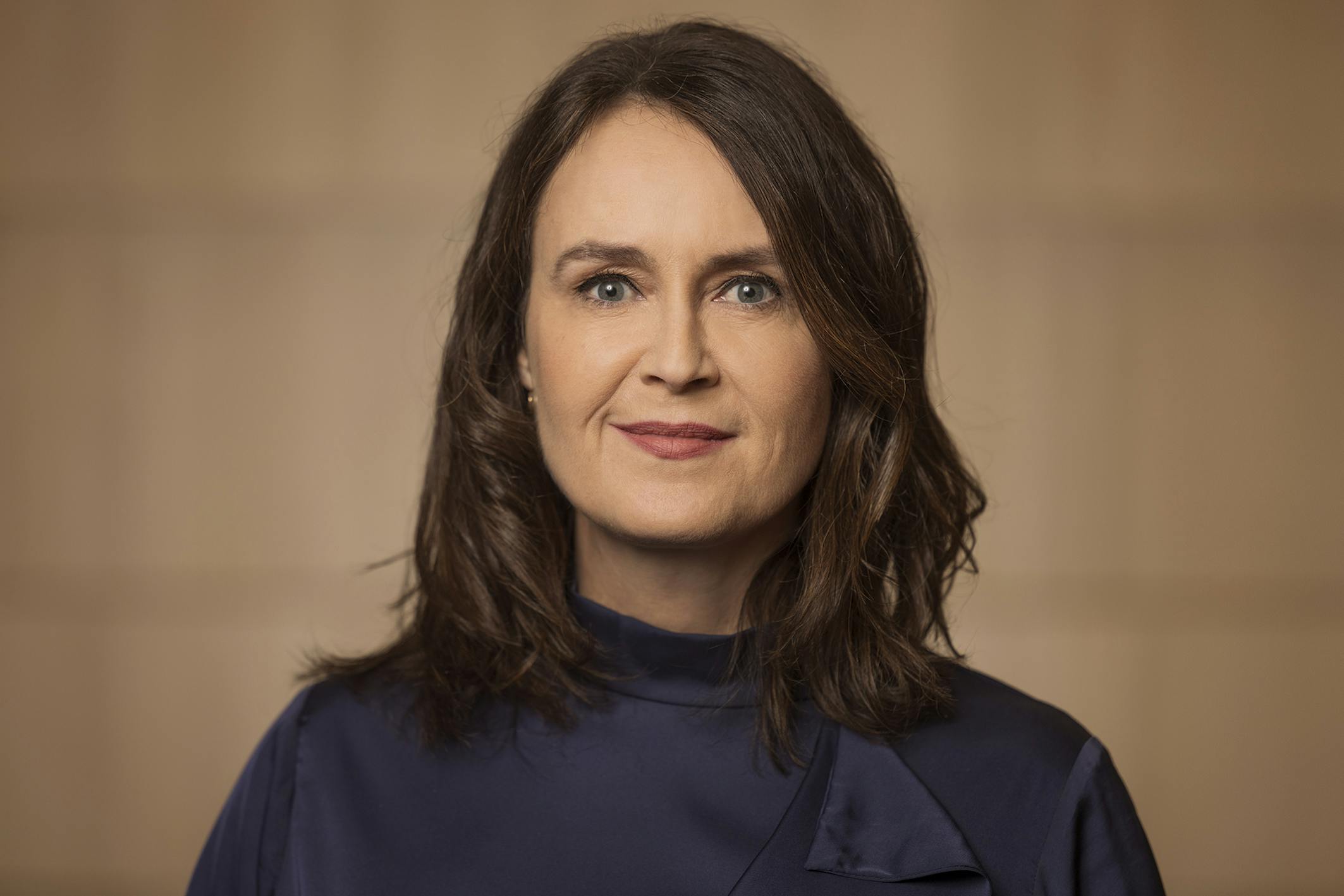 Sigríður holds an MBA from the University of Iceland. She has completed an Executive Coaching programme at Reykjavik University, holds a diploma in Education and Management from the University of Iceland and a B.Ed. degree from the University of Akureyri.
Sigríður will lead the powerful team in the Bank's Human Resources department as of the beginning of February.
We thank our previous HR Manager, Baldur Gísli Jónsson, for his good work in the past 11 years and wish him all the best, both privately and professionally. 
You may also be interested in
Landsbankinn awards ISK 15 million in community grants
Community grants in the total amount of ISK 15 million were awarded from Landsbankinn's Community Fund on 21 December. A total of 32 projects received financial support. The projects are varied and benefit people of all ages and throughout Iceland.
Íslenski lífeyrissjóðurinn publishes detailed information on the sustainability of investments
The pension fund Íslenski lífeyrissjóðurinn has published information on the sustainability platform of companies and funds the pension fund invests in. The pension fund also published information about GHG emissions from its domestic investment portfolio. This is the first time an Icelandic pension fund releases such detailed information about the sustainability of its investments.
We find solutions
We are here to help find solutions. Banking service and financial advice is available over the phone or remote meetings, through email or web chat on landsbankinn.is. Due to restrictions on gatherings, branch visits will be by appointment only as of 23 December.
Landsbankinn changes interest rates
Variable interest rates on non-indexed housing mortgages increase by 0.35 percentage points (pp). Fixed rates on non-indexed 36-month housing mortgages increase by 0.30 pp and fixed rates on non-indexed 60-month housing mortgages by 0.25 pp. Interest rates on inflation-indexed housing mortgages, both variable and fixed, are unchanged.
New Head of Landsbankinn Asset Management
Búi Örlygsson has taken up the position of Head of Asset Management at Landsbankinn. Búi has 21 years of experience of asset management and has worked for Landsbankinn since the year 2000. Asset Management falls under the Bank's Asset Management & Capital Markets division.
We're opening a sandbox to develop new solutions
A new Act on Payment Services has entered into effect. In response, we have opened a sandbox that allows fintechs and other companies in the sector to develop fintech solutions that link to the Bank's systems.